Best Animation Apps for iPhone – From taking your pictures to life to simply creating your own masterpiece or making your personal animation video, this detailed list will cover mostly everything.
Also, these apps will range from simple to advanced. They are really good for the users of the corresponding skill levels.
Best Animation Apps for iPhone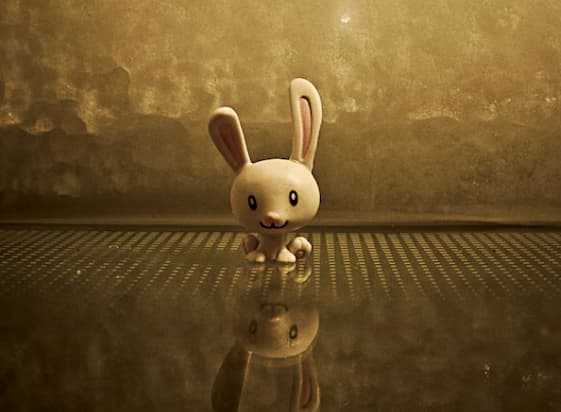 If you like to create animation by trade or for fun then you need to simply check out this detailed article which provides you with the best animation apps for iPhone and iPad. So, read this article till the end in a careful manner. 
The Draw 'n animate app is one of the ultimate digital flipbooks and with the help of this animation app for iPhone, you can be able to use your finger to simply create or draw the sketches, and then you can be able to watch them animate. It is like a pocket flip book. 
It has unlimited drawings. 

You can easily export and share the animation as GIFs. 

You can swipe through the slides to simply see your work in progress. 

You can copy and paste the slides for the best productivity. 

Also, you can use the previous drawings as templates for the new ones. 

You can also undo the mistakes after closing the app quickly. 
---
DigiCel FlipPad Animation
Using the apple pencil or drawing with your finger, FlipPad drawing is so smooth and natural. It has the best quality line and its onion skin feature will also go beyond what you get in the other animation apps. The in-app upgrade to the FlipPad pro adds support to the apple pencil and also provides you the full HD resolution, 16 million colors, custom color palettes, and also has up to 10 layers and 1,000 frames. 
It is a fast, easy painting that allows you to simply add color to your animation. 

You can add the sound and share your movies as well. 
---
FlipaClip: Cartoon Animation
The FlipaClip: Cartoon animation app by visual blasters LLC is one of the latest additions to our list of the best animation apps for iPhone as they will respond to the comments in the app store and also update the app regularly. The fact is that they are having a nearly 4.8-star rating from 58,000 users and the controls of this app are quite easy and simple the free version will provide a good sampling of the several tools. 
It will support the apple pencil. 

It has 10 layers and 3 of them are free to use. 

It has overlay grids. 

You can add the audio to it. 
---
Animation Desk classic is one of the animation apps for iPad which will allow the users to simply create hand-drawn frame animation. Also, you can get started with your first animation on mobile and if you are looking for extra animation tools then you can use its classic drawing tool which is having 9 brushes, pigment cans, and cut, copy, and paste tools. 
Accessories: You can insert shapes, graphic stickers, and motion backgrounds. 

Sound: You can add the recordings, add soundtracks. 

You can preview and play the videos. 

You can export and showcase the video as well. 
---
If you love stick figures and are willing to create your own stickman animation then this app is best for you. This mainly gets used on your iPad or on the large-screen iPhone. There are also segment-based functions that will simply allow you to color your stick figures and also to select from the several shapes. You can be able to create, save and also be able to import the stick figures which you have created already. It has a clean and easy-to-use interface and you can be able to undo or redo up to twenty times. 
You can be able to create stick figures with different shapes and also colors as well. 

You can add, edit and import the stick figures. 

It will be best used on the iPad and also on the iPhone screen. 

You can be able to undo and redo up to 20 times. 

It has a pinch zoom, panning mode, and a simple interface. 
---
This app has lots of humor and entertainment as compared to the serious animator. It will take the photos and also make the funny videos out of them. There is also a kid version of this app which will keep you entertained for many hours. Also, this app will make us all feel kike the bug kids and you need to simply seelct a phot and add a silly face and select a sound or quote and simply create your video. You can add your own recorded message to the video and it is so easy to use and quick to create and fun to share with friends. 
You can make funny videos out of your photos. 

It is so simple to create videos. 

It also provides the kid version. 

You can add your own recorded message. 

You can save or share your videos with other people. 
---
This app is for Instagram users who are looking for the best from the rest. It will entertain the current followers with the experience of a boom in the followers as they are wowed by the animations from this app. You can be able to create 15-second videos from your photos or from your personal video with the best animation and the best effects. The app is having in-app purchases to simply improve the overall experience of the users. 
It is mainly designed for Instagram users. 

You can create beautiful 15-second videos. 

You can add animations, decorative frames, or background music as well. 

You can also add a watermark to simply protect your creation. 

You can also save and share the file as well. 
---
This app is packed with some handy drawing tools and also has frame management as well. This app will help the users simply create some of the best animation which you have ever made earlier. It is one of the most highly ranked in lots of app store categories and niches. It is the favorite app of the Apple staff and users. The users will get the HD quality, retina ready, and browse or upload to converse and there is no limit with the frames or the animations.
It has lots of resolutions for stunning visuals. 

It provides the converse integration to browse and tpo upload and share your work. 

It gives audio management and frame management. 

It has highly configurable layers and you can also be able to import the layers as well. 

It has a full range of color palettes and several artistic tools. 

It also has lots of features to list. 
Also Check:
Final Verdict
So, these are some of the best animation apps for iPhone and iPad. We hope that these apps help you to get the best animation.
Also, if this article is helpful for you and helps you to know all the details then do share this article with other people so that they can also benefit from it.
Also, if you are having any issues or queries about this article then feel free to connect with us by simply dropping a comment in the below-given comment section.