Best Charity Donation Apps for iPhone – If you are the one who is willing to donate money but is confused about where to donate then you don't need to worry about it at all. Here, in this article, we are going to share some of the best charity donation apps for iPad.
If you are looking for these apps then you have to stick to this article and read this article till the end. We come up with the best charity donation apps for you after checking out the app store completely.
Best Charity Donation Apps for iPhone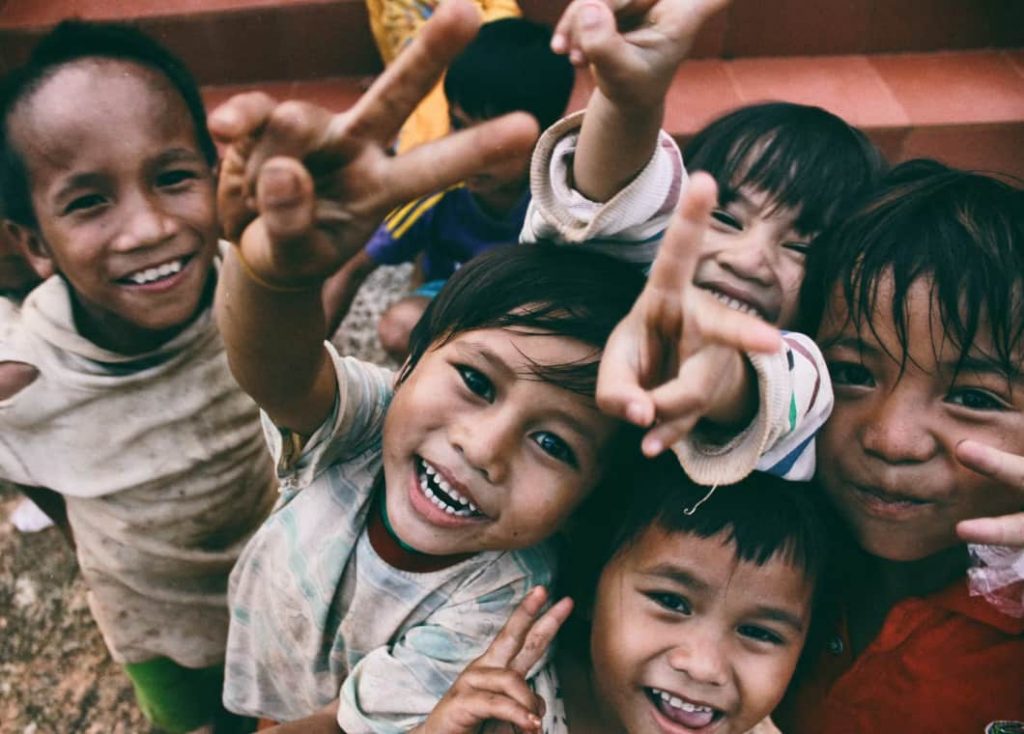 We are going to share only those apps which are having good ratings and also which are maintained by the developers properly. 
ItsDeductible is one of the easy and simple apps to simply keep track of all your donations and also to get back the maximum deductions that you deserve for your charitable acts. You can be able to track all your donations for free and this app is made by intuit and the makers of TurboTax, turbo, taxcaster, QuickBooks accounting, Quickbooks self-employed, proseries, and mint. 
You can easily be able to import all your donations into Turbotax. 

It also helps you to reduce the risk of an IRS audit. 

You can add the donated items as mileage and cash anytime. 

It will provide you with the accurate value of all your donated items. 
---
Givelify Mobile Giving App
You can be able to use the Givelify mobile donation app for charity donations and also to give to your place of worship in just three taps. You can donate during the nonprofit fundraising events and make the church tithes and offerings as well. It also gets featured in ChurchMag, Yahoo! Finance, Inside Indiana Business, and The Boston Globe. 
You don't need to remember the phone numbers, text message codes, or logins as well. 

It will automatically pinpoint your location to simply identify the fundraiser or worship service which you are attending. 

It also marks your home and favorites for quick one time access. 

The place of worship or charity will get your donations on the next business day. 
---
Sendwave is one of the donation tracker apps which simply allows you to send money in an instant manner from North America and Europe to Africa. You will be able to send from the USA, UK, Canada, France, Italy, Spain, and Ireland to Kenya, Uganda, Tanzania, Ghana, Nigeria, and Senegal. Every transaction is safe and secure along with the delivery confirmation instantly. 
It gives instant and affordable transfers sent at the best rates from debit and prepaid cards to mobile wallets, bank accounts, and cash pick-up locations. 

You can transfer it in a quick and easy manner and send it as a text. 

It is industry standard 128-bit data encryption to simply ensure every transaction is safe and secure. 
---
iGiveIt is one of the apps which simply helps you to track your donations and also tithes as well. It also includes the date of the future donation reminder to help you keep your donations on track. Its database and reminders can easily get transferred from device to device by cloud. Also, this app for donations will help you to track all your donations in one place gently and clearly. 
It has a safe, clean, and easy-to-use interface. 

It provides you with the donation summaries for a month. 

It offers multiple reminders which can simply be set at repeat intervals. 

It provides the HTML and CSV exportable data. 
---
Donations are in your modern day giving envelope and it is one of the best donation apps which allow nonprofits and religious organizations to simply collect online donations. The mobile app also allows the organization's members to simply give one-time donations and schedule recurring donations and track the status of the present and past donations. 
It gives the micro-deposits for bank verification. 

The scoreboard on the contributions page lists your minimum, average, maximum, and also total donation amount as well. 

Its dashboard will show you the recent organizations donated in the previous 12 months. 

You can be able to search for the organization by using your current location. 
---
The change giving app is one of the micro donation platforms which will allow you to give your spare change to a charitable cause every month. This app also provides you the option to simply select the small monthly minimum donation amount or also to connect your bank account which you can use to round up your monthly change and also to donate your selected campaigns. 
You will be able to browse the campaign categories and also select which campaign to follow. 

Every campaign has a dedicated social page that allows the users of the app to simply view the posts. 

You can share the campaign on social media sites. 

This app allows users to simply track their change progress for the present month. 
---
Cheerful – Give Spare Change
It is one of the best apps to simply donate for change to charity. When you make any purchase then your change is rounded up and then it gets delivered to the cause for which you case. You will get the impact update when you go. 
Its bank grade security will ensure that it is the fastest method for donation. 

Its banking and personal information will never get stored on the device. 

Only the 501k organization is in good standing. 

It is one of the safe and trusted platforms for donation. 
---
It will make an impact without breaking the bank with the help of the space change app. Round up and donate your change to any of the non-profit organizations. You can get there in under 60 seconds. Simply create an account and select the organization whom you want to support from over 1,000,000 non-profits and then simply connect to your credit or debit card account. 
You can add, remove or turn the cards off or on at any time. 

You can see your pending roundups for this month and the growth of the impact. 

There is no credit card information or bank details required and they will not store them on their server. 

It has 256-bit encryption which is a protection used by most banks. 
---
GiveTide will make the donation to the charity in a simple, safe, and transparent manner. It is one of the best charity apps which allows you to simply round up the spare change on your daily purchases and donate it with a click. You can be able to make one-time donations and attract your debit or credit card in a minute to automatically round up your daily purchases. 
It has an easy-to-use interface and also it is maintained with real users in mind. 

You can be able to invite your friends to simply donate their spare change towards the overall goal of simply making an impact together. 

You can be able to customize the weekly cap on your roundups to simply accommodate any budget and pause your roundups anytime. 

There is no sensitive information stored on your phone and also on their servers as well. 

You can be able to use the in-app email tool and we have your organization accepting donations within 24 hours. 
More Financial Apps for iPhone:
Final Verdict
So, these all are the best charity donation apps for iPhone. We hope that these apps will be helpful for you to donate some money to charity and if these apps are helpful for you then do share this article with other people so that they can also get benefited from this article.
Also, if you are having any issues or queries about this article then feel free to connect with us by simply dropping a comment in the below-given comment section.