Best iPhone Apps for Startups – It is so expensive and crazy to be in in-charge of a startup but there are some apps available that help entrepreneurs save money and time.
With the help of this article, you can be able to find out some of the best iPhone apps for startups.
Best iPhone Apps for Startups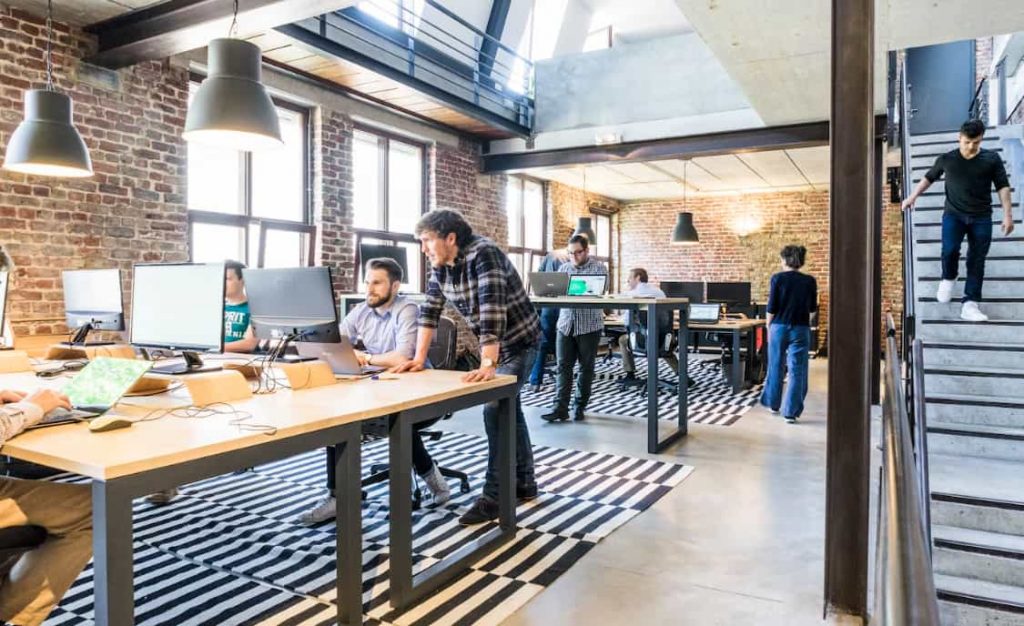 So, you only have to read this article till the end to know all the details about these apps in an easy and simple manner. 
Top 10 Startup Apps for iPhone
OnePageCRM [Action-Focused CRM for Small Business]
It is one of the best iPhone apps for startups and with this OnePageCRM app for iPhone, you can be able to get the benefits of CRM wherever you go. You will get the log calls and notes, send emails, set next actions, speed dial your top contacts, navigate to your next meeting and collaborate with your team it also allows you to improve your business with:
Completing the next steps to track the potential offer. 

You can import, edit and delete the contacts from your device. 

You can easily accelerate the recruitment of your leading clients in one click. 

You can add deals in one click and also be able to promote them by the custom stages of the deal. 

Simply be able to send the emails by clicking on the contact's email address. 

You can assign the contacts to the other members of your team as well. 
---
iFax [iPhone App for Fax]
By using this app, you don't need to fax and this iFax iPhone app is the original fax app that turns your iPhone or iPad into a portable fax machine. Also, it is used by more than 5 million people from the 20,000 companies which also include the fortune 500 companies and the leading commercial and non-profit organizations like Citibank, the US government, Harvard University, SAS, PWC, Lyft, and much more. 
It enhances the security, bulk faxing options, multiple fax number, and also 24*7 support. 

It allows you to import images, documents, and PDFs from iCloud, Google Drive, and Dropbox into the app. 

It has 256-bit SSL end-to-end encryption and HIPAA compliance faxing with secure transmission which makes it safe to fax your business and personal documents anywhere in the world. 

It includes the integrated high-power e-fax scanner to scan and fax your important business documents, personal files, photos and also medical records, and much more. 

You will be able to send or receive faxes from your iPhone, iPad, and apple watch. 
Download
---
Centro Business Planning Tool [iPhone App for Business Plan]
Centro business planning tool is one of the iPhone apps for startups and you will have fun by creating your business plan through simple activities. You can try the step-by-step process to simply create your basic business plan and budget. Centro community partner is one of the non-profits which mainly provide entrepreneurs with access to training and capital. 
Strategy

It provides you with market analysis and strategy. 

Product and sales. 

Operations

Finances
Download

---
Playbook [Business Trainers App for iPhone]
If you recently launched and are willing to grow and raise the money and hire a team then this playbook app is so helpful for you. You will be able to learn more than 100+ video courses from the founders and industry experts from companies like Uber, Spotify, PayPal, Twitter, Google, Amazon, Soundcloud, and much more about how to create better products and companies. 
You will get access to the mobile optimized micro learning courses to simply help you to learn in a fast manner and also to retain more knowledge. 

The classes are 2-3 minutes long and a course can easily get completed within 10-15 minutes. 

You will be able to learn about product strategy and design thinking, entrepreneurship, performance marketing, hiring, fundraising, and so on. 

You can simply track your learning progress. 
Download
---
Shapr [Business Networking App for iPhone]
This shapr app selects for you, every day, and people to connect with. This app is mainly ideal for entrepreneurs who are looking for co-founders and ideas and also the professionals who are exploring career changes or job opportunities and building contacts with their industry and new people in a city who are looking for friends and anyone who is willing to break up their day by chatting. 
You can be able to create your account with your status, place of work, and also professional goals.

You can select the career fields in which you are highly interested. 

When you are interested in the profile then simply swipe and start talking with the inspiring people. 

You can meet up with business connections, career opportunities, and paths. 
Download
---
Business Plan for Startups 
If you are a new entrepreneur, the business plan for the startup's app is so helpful for you. This app can simply educate you to be an entrepreneur and also it helps you to write a business plan. You can be able to write your business plan on your device directly at the time of commuting. You can download the business plan template and email them into your computer and simply work from home. 
It is having 100s of business plans and also startup articles. 

You must overcome 9 main issues to simply run a successful business. 

A business plan example for the different types of startups. 

Written in plain understandable language. 
Download
---
AAA+ Foundr [Magazine App for iPhone]
Foundr magazine is one of the leading movements which reveal what it takes to simply become a success in business and in life. It is the first magazine that delves deep into the world of entrepreneurship and uncovers what it takes for young, aspiring business people to simply take their ideas to the next level. 
It has exclusive interviews with proven entrepreneurs with action plans and also blueprints so that you can be able to learn from every interview. 

You need to know about the increase in your income and also to build long-term wealth., 

It has tips to help you to improve all the aspects of your life. 

It is the best method to help you to achieve incredible success and also build your dream life. 
Download
Also Check:
Final Verdict
So, these are some of the best iPhone apps for startups. If this article is helpful for you and helps you to know all the best iPhone apps for your startups then do share this article with other people so that they can also benefit from this article.
Also, if you are having any issues or queries about this article then feel free to connect with us by simply dropping a comment below.