iPhone SE Battery Drain Fast – Lots of iPhone users report that their iPhone SE 2021 battery drains quickly as compared to normal. Also, this is one of the new models of the iPhone, and Apple users worried about this phone because of the newness of this phone and its battery is draining in a rapid manner. Sometimes, it can be depressing for those people who always need their iPhones for their day-to-day life. If you find that your iPhone SE 2 battery life is becoming less day by day then there are some useful methods that will be helpful for you to get rid of this problem. 
iPhone SE Battery Drain Fast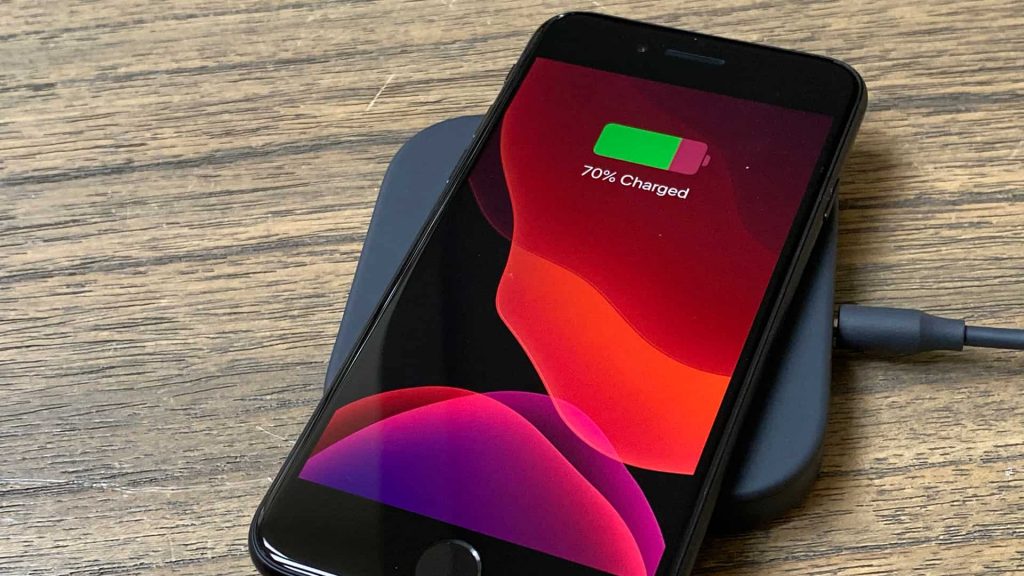 Before connecting with apple support, you must use these methods which we are sharing in this article. One of the major issues behind this problem is the plaguing iPhone SE 2021 users is battery draining in a rapid manner. The battery issue iPhone SE 2021 is one of the common issues as there are a huge number of people who are facing this problem after the new release of iOS. 
Sometimes, it will be a hardware issue but mostly this issue is related to the software. In some of the cases, low battery or poor battery on iPhone SE 2021 will take place due to rogue apps or bad habits as well. 
If your iPhone SE 2021 battery drains fast then, first of all, you must downgrade your iOS version. It is one of the options to fix this problem. Also, before downgrading, you must try and fix the issue by your end. 
Why is iPhone SE 2021 Battery Draining Fast?
There are lots of reasons being the issue of iPhone SE 2 battery life dying fast and sometimes, it may be because of any bug due to the latest update or also sometimes, this issue takes place due to the latest installed app or the current apps on your iPhone. The iPhone settings or changes in settings will also impact the consumption of the battery. 
iPhone SE Battery Drain Fix
If your iPhone SE battery drains fast then we are sharing some of the useful fixes in terms of helping you to get rid of this problem. The below-given fixes will be helpful for you and work in a good manner and they create some good chances to fix the issue quickly. 
Method 1: Restart Your iPhone
The first thing which you can try to get rid of the iPhone SE 2 battery life problem is to restart your iPhone. You need to switch off your iPhone and then have to wait for a few seconds or a minute and then again turn it on. Most of the time, this process will solve the issue in a quick manner. 
Method 2: Update Your iPhone
If you are still facing the iPhone battery dies fast problem and recently you installed a new iOS version then you need to try to update that version. Mostly, the update does not create any problem and impact on the battery but there is a chance of the new software may create this problem. Before installing a new iOS version, you need to make sure to check out the reviews and also the feedback of the users related to that update and its performance on your device as well.
Method 3: Check Out Your Apps
If the above-given methods are not helpful for you and you are still facing the battery issue on iPhone Se then you need to check your apps. Apps, we mean that third-party apps which mainly create issues in the new iOS operating system, and also there are more chances that any of the apps will create such battery drain problems. 
You need to check the app performance which is really easy and also, you can be able to find such an app in very few minutes. Below is the process. 
You need to launch the Settings app. 

Then, you need to make a click on the Battery option. 

Now, simply check out the battery usage section. 
This section will help you to get to know about the apps draining your device. If you are using any of such apps a lot then obviously it will drain the battery of your device rapidly. Also, if you find that the app which you use rarely is creating this problem then you can simply be able to uninstall that app as well. Also, you can try to update that app in its latest version. The developer of the app will provide the bug fixes which will help you to fix this problem. 
Method 4: Use Screen Time
The feature of the screen time on the iPhone SE will be helpful for the users to conserve the battery. It will have complete control where it will help you to keep your addictive behavior in check. Screen Time provides the chance to set some of the limits about how long you can use an app on a particular day. If you want to uninstall any of the apps then it will also warn you. 
Also, this feature will allow the users to set the alerts for the children and also helps them to link to the screen time allowance. Also, it will allow the users to set a limit to play the games but it will keep available all the important apps. 
Solution 5: Use Low Power Mode
The feature of low power mode on iPhone SE will help the users to save battery life by simply disabling the services which are draining the battery. Also, you can turn on and off the low power mode whenever you want, and also your iPhone will also prompt the turn it on the pop-up when the battery of devices reaches 20%. 
Solution 6: Turn Off Raise to Wake
The iOS raise to wake feature is really easy to use but if we talk about turning it off it will affect the iPhone's battery life. If you don't need to turn on the iPhone's display automatically then you need to open the setting app > Display and Brightness and then you have to turn off the feature of raise to wake. 
Also Learn How to:
Final Verdict:
So, above we have discussed all the details related to the issue of the iPhone SE battery Drain Fast. If this article is helpful for you to fix this problem then you must share this article with other people. Also, in case of any issue or problem then let us know by dropping a comment below.