There are lots of people who question why my iPhone keeps restarting and what to do about it. We have a blind trust in the iPhone and it would be a great idea if there is a single reason why the iPhone restarts over and over again but there is not a magic bullet for this issue.
So, today here in this article, we are going to explain what causes iPhones to keep restarting, and also I will tell you about how to fix the restarting iPhone problem. So, if you want to know the methods to get rid of this problem then keep reading this article till the end to know all the possible methods to fix this issue. 
iPhone Keeps Restarting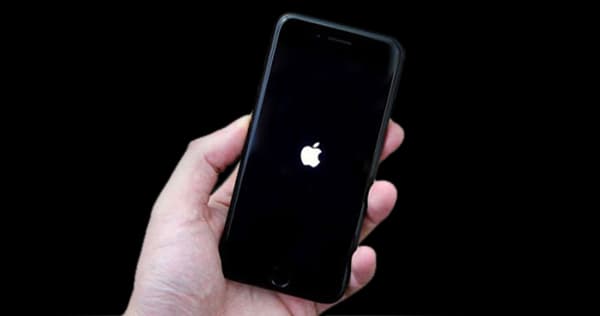 If you are having an iPhone X or iPhone XS which will keep restarting then you need to keep reading this article till the end to know all the possible fixes of this problem. So, read this article in a careful manner. 
Why Does My iPhone Keeps Restarting?
iPhone which will keep restarting generally will fall into the two different categories. 
iPhones that restart intermittently:
You can simply be able to use your iPhone for a while without facing any type of issues and then your iPhone will get restarted suddenly. 
Your iPhone will restart continuously and it will be completely unusable. Also, the apple logo appears and disappears on the display again and again. If your iPhone falls into the second category then you have to skip ahead to step 5. It is completely impossible to do the first few steps if you are not able to use the software on the iPhone. So, you can simply be able to stop shouting "My iPhone keeps restarting" at the cat. 
Before we do any of the troubleshooting, you need to ensure that your iPhone will get backed up. Also, if your iPhone is having any hardware issues then it may be the last chance to simply backup your data. If required, we will be able to restore your iPhone in future steps and then you are required to take a backup before you restore. 
If you are required to help back up your iPhone, apple's support article is having an excellent walkthrough. When you take a backup successfully then you will be completely ready to begin fixing the issue if your iPhone keeps restarting or also if your iPhone keeps turning on and off. 
Update Your iPhone's Software (iOS)
Like the Windows PC or the OS X on the Mac, the iOS is the operating system of your iPhone's. The iOS update is also having several types of fixes for the software issues and also for the other issues as well. Sometimes, a software update fixes the issue which is creating your iPhone to keep restarting or also to enter into the restart look. 
In terms of checking out for any of the available software updates, you need to enter into the settings > general > software update. Also, if you see any of the available updates then you simply have to install them. 
Also, you can be able to connect your iPhone with your computer and use iTunes or the Finder to simply update the iPhone software. If your iPhone is restarting continuously, then iTunes or the Finder will be your best bet. 
Determine If An App Is Causing Your iPhone To Restart
It is really rare for an app to simply cause an iPhone to simply restart or to turn on and off repeatedly. For the most part, the software of the iPhone is shielded from the issues of the apps. There are mainly more than 1.5 million apps available on the app store and they are not at all perfect. 
If you install an app before your iPhone gets into a restart loop, you have to uninstall that app and then simply see if the issue gets fixed or not. You need to enter into the settings > privacy > analytics and improvements > analytics data which is also another place to simply check out for the problem apps. It is really normal for people you see several entries on the list. You can quickly scroll by the list and then look for any of the apps which are listed again and again. If you find one, you can simply uninstall that app which may fix your iPhone. 
Resetting all the settings is one of the bullet points but it can be able to resolve some of the software issues. You need to enter into the settings > general > transfer or reset iPhone > reset > reset all settings in terms to restore the settings of your iPhone to the factory default. Also, you can't be able to lose any of the apps or any of the data but you are required to enter the password of your Wi-Fi again. 
The iPhone will restart the loops which can be caused by the issues with the iPhone connection or the wireless carrier. Your SIM card also connects with the iPhone with the wireless carrier. So you have to remove it which is one of the best troubleshooting issues where your iPhone will keep restarting. 
You don't need to worry as nothing can get wrong when you remove your SIM card. Also, your iPhone will reconnect with the carrier asap when you put it back. If removing the SIM card will fix the issue then you have to put the SIM card back into your iPhone. Also, if the issue takes place after putting back the SIM card then you are required to restore your iPhone or you need to replace the SIM card with the carrier. 
You must not need to do a hard reset on your iPhone unless it is required. It is a type of turning off the desktop computer by simply unplugging it from the wall. An iPhone restart loop is one of those times where the hard reset is warranted. In terms of performing a hard reset, you need to hold the power button and also the home button together until the display of your iPhone goes blank and also when you see the Apple logo. 
On an iPhone 7 or 7 Plus, the buttons which you need to press in order to perform a hard reset are a little bit different. You have to press and hold the power button and the volume down button together. If you are having an iPhone 8, 8 Plus, or X then the process of hard reset is different. You need to simply press and release the volume up button and then you have to press the volume down button and then you have to click and hold the side button as well. 
You need to make sure to hold both the buttons together for 20 seconds. People were really amazed when they would visit the Apple store and fix their dead iPhones by making a hard reset. They think that they attempt a hard reset at home but they didn't hold the buttons down for a long period of time. 
More Related Guides:
Final Verdict:
So, finally, we have shared mostly all the details and methods for the issue of why does my iPhone Keeps Restarting. If this article is useful for you and helps you to gather all the possible solutions of this issue then do share this article with other people so that they also get benefited with this article. Also, if you have any issue or query related to this article then feel free to connect with us by simply dropping a comment in the below-given comment section.