iPhone Click Sound When Pressed – There are lots of iPhone users in this world as iPhone is one of the biggest smartphone companies and there are lots of users available in the world who are using the iPhone. Lots of people reported that when they start using their new iPhone then they will hear a clicking noise every time when they use the keyboard of their iPhone. If you are the one who doesn't like this sound then you can simply be able to disable this sound by simply entering into the setting of your iPhone menu. If you also hear the clicking task after completing any task apart from the typing orals when your iPhone is idle then it means that there is some issue with your iPhone. 
iPhone Click Sound When Pressed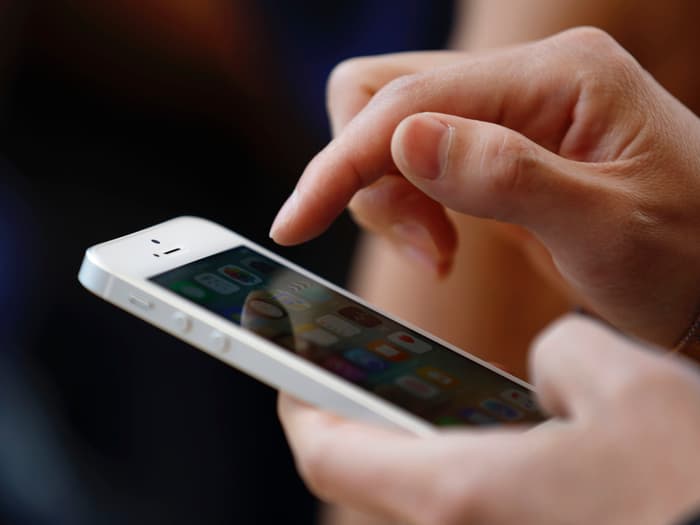 So, if you really want to get rid of this My iPhone Click Sound When Pressed then you have to keep reading this article till the end. With the help of this article, you will be able to get to know about some of the possible.
My iPhone Is Making a Clicking Noise – But Why?
If you are the one who is reporting for My iPhone is making a clicking noise and wants to fix this problem then you have to read this article till the end. Here, we are going to share some of the easy and proven methods by which you can be able to fix this problem very quickly. So, if you really want to get rid of this issue then you only need to check out all the possible methods which we are sharing below as these methods are highly proven to fix this problem simply.
All the new iPhones are completely set to make a click at the time when you use the keyboard. Every time when you make a click on any of the keys then you will hear a sound that is meant to emulate the clicking of the keyboard of the computer. All the keys are mainly assigned for the same noise of clicking and also the volume is mainly determined by the complete level of the volume which was set by your iPhone. If you will set your iPhone to silent mode then you need to know that the clicking is silenced temporarily as well. 
Disabling Keyboard Clicking
You need to know that the iPhone clicking will not be available for a particular purpose and if you turn off these types of sounds then the keyboard will still work in a perfect manner. If you want to disable the keyboard clicks then you have to enter into the settings app of your device and then in that app, you have to make a click on the sound button. Now, you have to simply scroll down to the end of the menu and then make a click on the On button which is available next to the option of keyboard clicks, and then you have to turn it off. 
If your iPhone is still making the irrelevant clicking noise on the keyboard like at the time of call or at the time of charging the device then it means that this issue is related to the device. You have to reset your device and then reboot it. Rebooting the device will be helpful for you to fix some of the issues with your iPhone. You have to reset your phone by simply making a click and holding the Sleep or wake and the home button together until your device gets powers down. After 10 seconds, you need to make a click on the sleep or wake button to turn on your device again. If the problem still exists then you have to take your iPhone to the nearest Apple service center or make a visit to the official website of apple to repair your device. 
When your iPhone keybaord's click sound is enabled by default then the sound will make it challenging to create the text message or the email discreetly. If you are in a meeting or in the office or classroom then you have to turn off the keyboard clicks which is one of the good options for you. If your iPhone requires the service due to the clicking sound then your repairs are completely free as you will get a free 12-month warranty on your new iPhone. 
More iPhone Fixing Guides:
Final Verdict:
So, we hope that these troubleshooting methods will be helpful for you to fix My iPhone is making clicking noise issues in your iOS devices like on iPhone. If these methods are helpful for you and help you to get rid of the clicking noise without facing any trouble then do share this article with other people so that they also take the advantage of this article.
Also, if you have any issues or queries related to this my iPhone is making a popping noise article then feel free to connect with us by dropping your valuable comment in the below-given comment section and we assure you to revert you back along with some of the better solutions.