Apple Fitness+ is rapidly changing the game for home workouts, making it easier than ever and you know best part is to stay fit without stepping foot in a gym. This subscription service, available to all Apple users, combines the expertise of world-class trainers with the convenience and flexibility of in-home exercise. But what sets Apple Fitness+ apart from other fitness apps?
What is Apple Fitness+?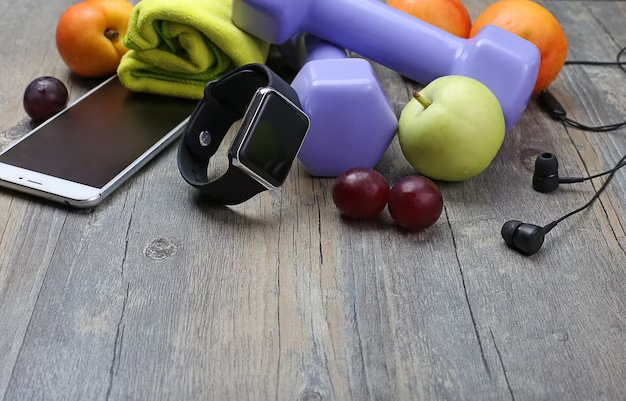 Apple Fitness+ is an innovative, online, subscription-based training platform that seamlessly integrates with the Apple Watch. Its unique selling point lies in its comprehensive library of pre-recorded exercise sessions, each led by three expert instructors. This trio of trainers ensures each workout is adaptable to a range of fitness levels and abilities.
The first instructor demonstrates the standard form of the exercise, the second modifies the exercise to suit those with injuries, and the third showcases an advanced variation for seasoned fitness enthusiasts. The flexibility of the training sessions is another notable feature, with workout lengths ranging from a swift 10 minutes to a more intensive 45 minutes. For an added touch of personalization, Fitness+ can be synced with Apple Music, allowing users to groove to their favorite tunes while breaking a sweat. Its fusion of accessibility, adaptability, and personalization makes Fitness+ an exciting development in the realm of home-based fitness.
Why Is It Special to have Apple Fitness+?
Apple Fitness+ stands out in the crowded fitness app landscape due to its integration with the Apple ecosystem, its emphasis on inclusivity, and its focus on mental well-being. Its seamless integration with the Apple Watch allows real-time display of your heart rate, calories burned, and workout duration right on your iPhone, iPad, or Apple TV. This means you can keep an eye on your progress mid-workout without needing to glance at your wrist.
Also, Apple Fitness+ offers a unique blend of all inclusive requirement. The instructors do not just cater to fitness enthusiasts but also accommodate beginners and those with injuries, ensuring that everyone can participate and benefit.
Lastly, Fitness+ differentiate itself with its  powerful emphasis on mental health as well. The trainers approach each session with a positive attitude, aiming not only to improve physical strength but also mental resilience. This comprehensive approach to fitness sets Apple Fitness+ apart from its competitors.
Advantages of Apple Fitness+
One significant advantage of Apple Fitness+ is the feeling of having a personal trainer in your pocket. Rather than relying on an app that merely lists your workouts, Fitness+ provides access to an array of exceptional trainers who educate and motivate you. This personalized experience can significantly increase your motivation and understanding of each exercise, encouraging you to complete your workout sessions effectively. Another key benefit of Apple Fitness+ is that each exercise is demonstrated by three trainers, each performing a different variation. This allows for a completely customized workout experience tailored to your personal fitness level and any physical limitations.
You can choose to follow the standard exercise, a modified version for those with injuries, or a more advanced version for a more challenging workout. Finally, the flexibility and versatility of the platform are unrivaled. With Apple Fitness+, you can select from various workout categories, styles, and session lengths to exercise exactly how you want. From strength training to yoga and meditation, there is something for everyone. Plus, the varying session lengths make it easy to fit a quick workout into your busy schedule or dedicate more time to a longer sweat session. Also read: iPhone Not Switching On | How to Fix?
Disadvantages of Apple Fitness+
Despite its numerous benefits, Apple Fitness+ does come with a few disadvantages. First and foremost, the cost of entry can be quite high. While the subscription itself costs $9.99 per month or $79.99 per year, it requires an Apple Watch Series 3 or later, which is a significant additional expense. Additionally, the Apple Watch itself requires an iPhone for setup, meaning the total cost of accessing Fitness+ can be quite steep.
Secondly, while Fitness+ boasts a variety of world-class instructors, there might be some hurdles in following their directions precisely. Since everyone uses different fitness equipment, it's difficult for instructors to provide specific instructions tailored to your equipment. Instead, they can only offer general guidelines like "Go slow" or "Cycle at a moderate tempo" which may not be as helpful for some users.
Lastly, the filtering options on Apple Fitness+ leave room for improvement. For instance, if you want to focus on a specific part of your body, you'll need to go through each workout manually and read the descriptions to determine which muscles are targeted and what equipment is needed. The process could be much more efficient if robust filtering options were implemented, allowing users to quickly find the ideal workout for their specific
needs.
Can I Get Apple Fitness+ for Free?
Apple Fitness+ does provide an opportunity for users to try out the service before making a monetary commitment. If you have recently purchased an Apple Watch, you're in luck. You can enjoy 3 months of Apple Fitness+ for free as a new Apple Watch owner. This offer is part of Apple's ongoing promotional program.
For those who haven't bought a new Apple Watch, Apple still offers a one-month free trial to allow users to get a feel for the service. However, once the service trial period finish, the standard subscription fees apply. You can opt for a monthly subscription at $9.99 or save by paying $79.99 for a year. Occasional seasonal deals may also provide opportunities for additional savings.
Conclusion
Apple Fitness+ is an innovative and comprehensive virtual fitness solution that truly stands out in the crowded fitness app landscape. Its seamless integration with the Apple ecosystem, its focus on inclusivity and mental well-being, and the personalized touch it brings to each workout session make it a unique offering. While the cost of entry and the need for more robust filtering options are areas that need improvement, the overall
advantages outweigh these shortcomings.
If you want to reach your fitness goal in a fun and personalized way, Apple Fitness+ is definitely worth considering. However, if you aren't a fitness type and would rather spend less time in the gym and more time relaxing, you might want to try your luck at another game of blackjack. Just make sure to brush up on some blackjack tips and tricks beforehand to increase your chances of winning!
Disclaimer: Above data is based on collective news information. Always Recommend to read Apple Official Website.