Home Design App – In the modern world, digital technologies are those engines that boost extensive development in different areas. We can't neglect the influence of computers, smartphones, the internet, and artificial and virtual intelligence on our life. They have completely changed the way we work, study, entertain and find information today.
We would like to illustrate how software apps have influenced the home design area. Now, it is possible to implement the most daring design ideas on your computer, tablet, or smartphone, without leaving your home. Home design apps have all kinds of tools, which allow visualizing house design projects in 2D or 3D. Projects of any difficulty are possible: from the simplest to very complicated ones, even for a mall or a skyscraper!
Home Design App for Mac, iPhone, iPad, Windows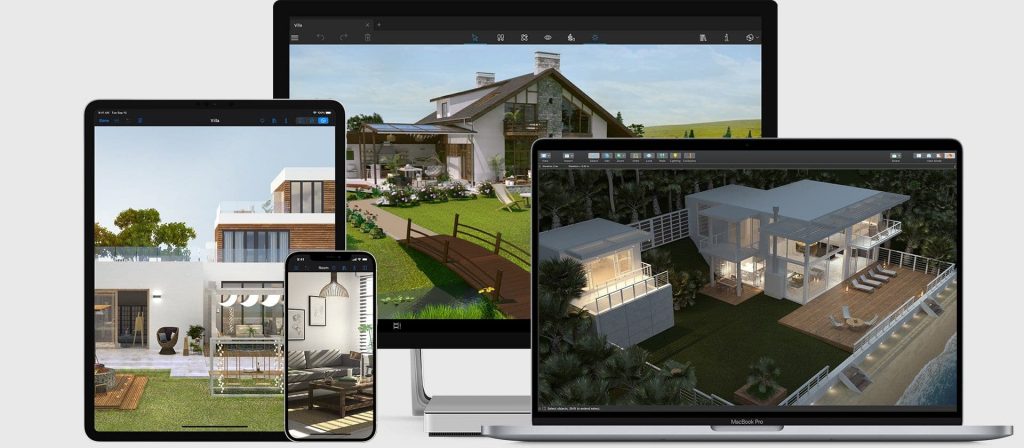 You can try out the advantages of digital interior design with the help of the Live Home 3D app by BeLight Software. It is worth noting that the program is available in several editions: for Windows, iPad, and iPhone, as well as for Mac. Thus, you can generate and implement your ideas at any convenient moment—at work, at home, during a walk, or on vacation.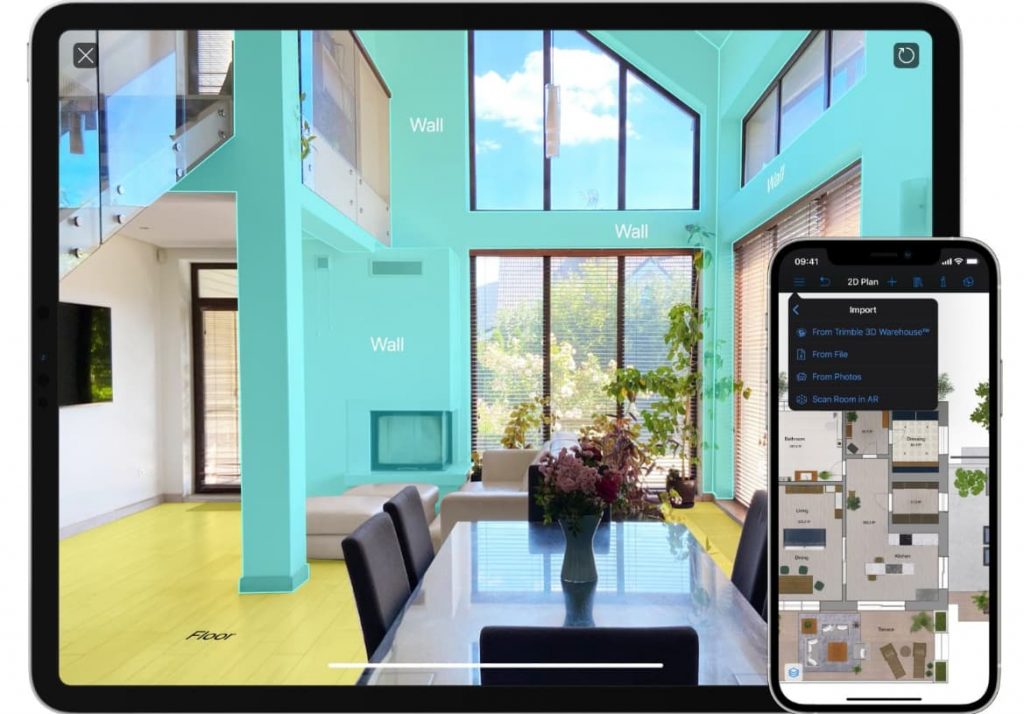 Not only is Live Home 3D suitable for beginners but also professional designers, as it has an intuitive interface and a bunch of professional tools. Let's get closer to all the features of this cross-platform program.
Augmented Reality Support
Thanks to the support of augmented reality technology, it is possible to walk around the AR model of your apartment long before you have it built or renovated.
Using the Room Scanner Tool
Room Scanner, available on Apple's iPhones and iPads, detects walls and utilizes this information to create a room in Live Home 3D. Scanning accuracy is about 98% and highly depends on the room size and illumination.
2D Interior Plans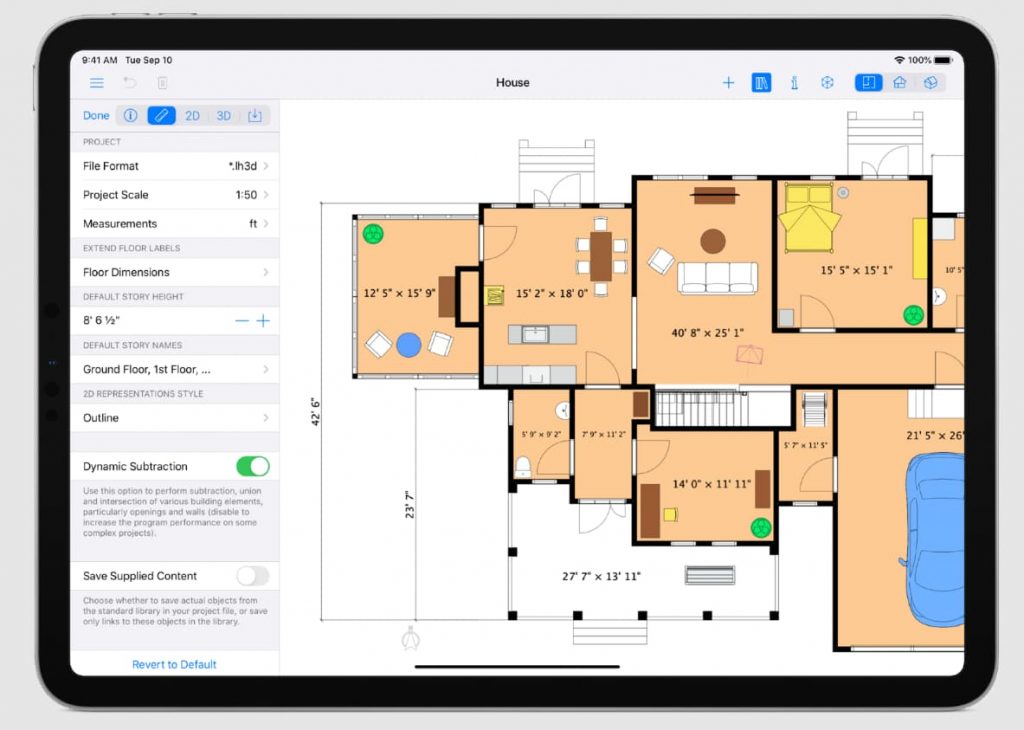 In this mode, it is easy to measure walls and ceilings and draw floors and rooms. Using the Straight Wall, Arc Wall, and Room tools, you can create a detailed plan from scratch, creating your dream home.
3D Mode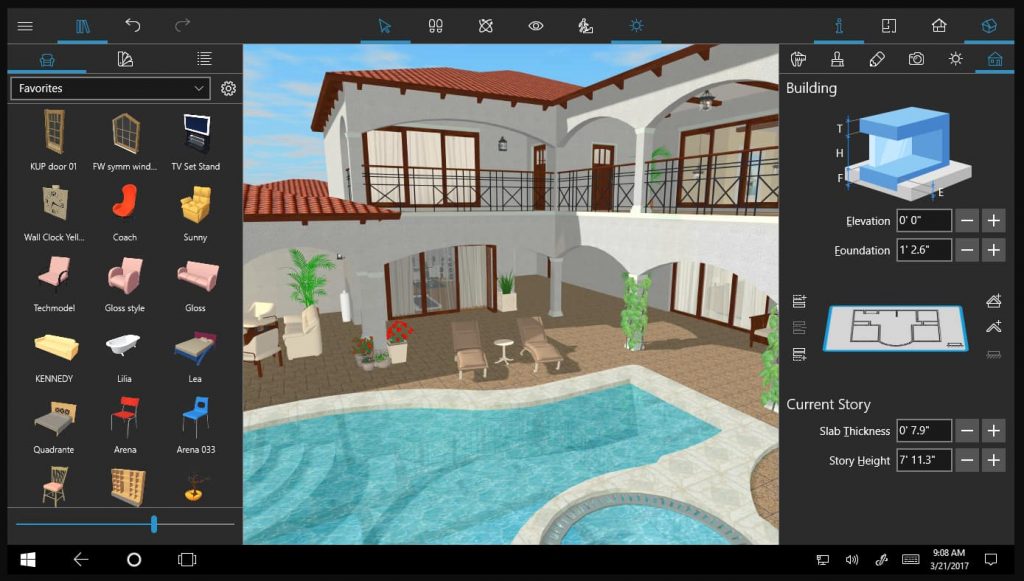 Enter the 3D mode to view the interior in 3D. Switching from 2D to 3D format allows you to conveniently develop unique room designs, arrange furniture, change building materials, and much more. Evaluate colors, arrange tables, chairs, and sofas from any angle, and select the optimal lighting. The program has more than a dozen roof templates to choose from.
A Large Collection of Furniture and Materials
The user has access to more than 2,100 types of various materials and textures, and more than 2,000 furniture objects for creating a living space. If this is not enough, you can purchase individual collections, including plants, decor, and additional building materials. Live Home 3D is integrated with Trimble 3D Warehouse, which has a huge collection of furniture objects and decorations. 
Import and Export 
It is possible to load your layouts in the COLLADA, FBX, OBJ, and 3DS formats. You have a great number of options for sharing and introducing the projects. For example, recording 3D videos with a virtual walkthrough. You can also send files to the recipient with images of the plan, designs of individual rooms and houses in the BMP, JPEG, TIFF, PNG formats, or a 360-degree panorama view using Panorama JPEG. You can also export the projects to 3DS, FBX, OBJ, USDZ, SCN, and SCNZ.
Support for Various Platforms 
The advantage of Live Home 3D is project synchronization between all devices: you can start working on a PC, continue modifying it on a Mac computer, and present and edit your designs to the customer on your iPhone or iPad in any convenient location.
Also Read:
Note that this multi-platform Home Design App is available as a free app, however, in-app purchases and lifetime licenses are offered. They are not obligatory and are intended for those who will not have enough furniture or decorations. The app is available in eight languages: English, German, French, Italian, Ukrainian, Russian, Japanese, Chinese (Simplified), and Spanish.