Art Text Review – Whenever I need to come up with a stunning typography style for Facebook, company logos, or website designs, Art Text comes in handy. The times when Photoshop was the only suitable and multifunctional solution have already faded into obscurity.
So far, Art Text has stood the test and proven itself as a program for Mac that is simple to use and quite versatile. If you also require comprehensive features at a better price, this solution is strongly suggested.
Art Text Review 2022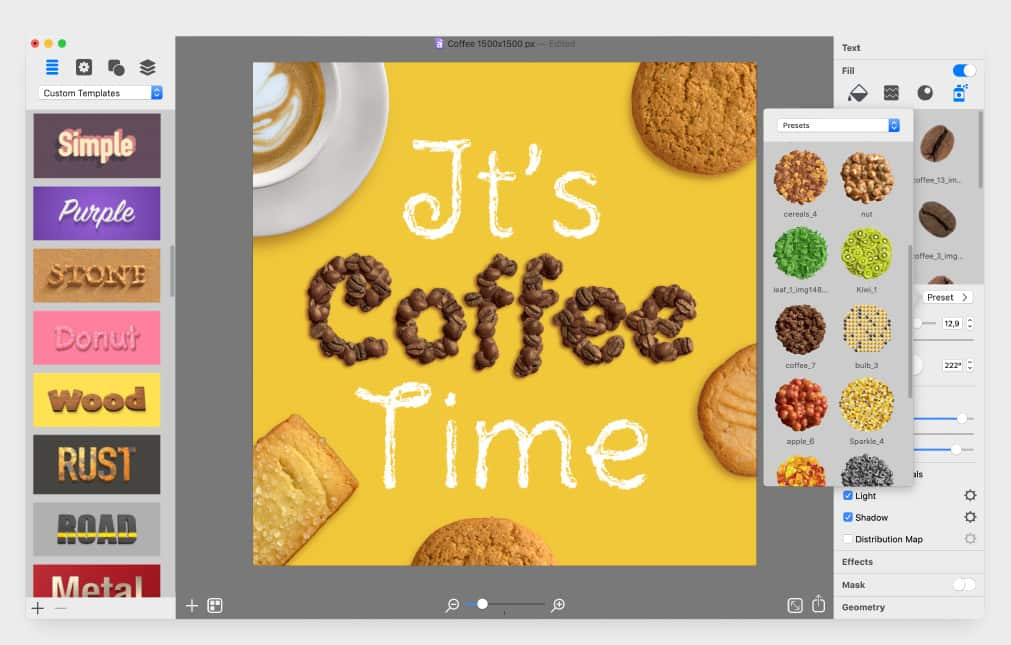 The Professional Value
Of course, after the deployment, the first thing is to check the software's efficiency. Typography graphics effects are characterized by enormous clarity and preciseness, letting me achieve second-to-none text styles. Creativity is welcome:
3D text — probably, this is one of the favorite text effects this program offers. In my website design projects, such headings are extremely eye-catching.
Spray FIll — typography graphics on Mac don't relate to simple Arial or Helvetica. It is software to create stunning 2D and 3D effects, transforming standard letters into masterpieces. If you want your text to look like coffee beans or air balloons, that is the right feature.
Distortion Effects — this app's feature goes beyond traditional typefaces, enabling Mac users to play with textures. It adds more volume to the text due to a perfect combination of blur, erosion, and distortion.
Shading Materials — 3D typography becomes only richer when the right amount of shadow is implemented. It feels like painting for me.
Overall, Art Text is a wonderful application with a bunch of features. It is a rare case when I simply can't name unnecessary performances — my projects are benefited from multiple text design presents, unique textures, masks, smart shapes, and so on. Apart from applying several text effects, 2D and 3D typography are flexible thanks to advanced opportunities to manipulate the text orientation itself (for instance, warping and bending fragments and separate words).
Storing the achieved results is also as simple as ABC. There is a wide selection of text formats to use for online sharing and sending per email. By the way, the opportunity to export text styles to third-party applications is also present — what I need to do is to save them on a transparent background.
Also Read about Best Adobe Alternative for Mac – Swift Publisher Review
Is It Worth It?
So far, I have been working with this program for Mac for over a year — it keeps on self-developing. With over four hundred text templates (both paid and free), a rich gallery of text presents, and other tools that simplify typography graphics for me, I simply can't say "no" to such a performer and high achiever.