Best iPad for Graphic Design – Without a doubt, the need for efficient and compatible tools is never outdated. Interested parties will always be looking for more powerful, color-accurate, and functional equipment to give life to their ideas.
Compared to personal computers and desktop solutions, iPads offer that lacking freedom of use and mobility. Whether you are up to designing a stunning web page or a digital advertisement document, you can boost your productivity with the right choice of auxiliary tools.
Best iPad for Graphic Design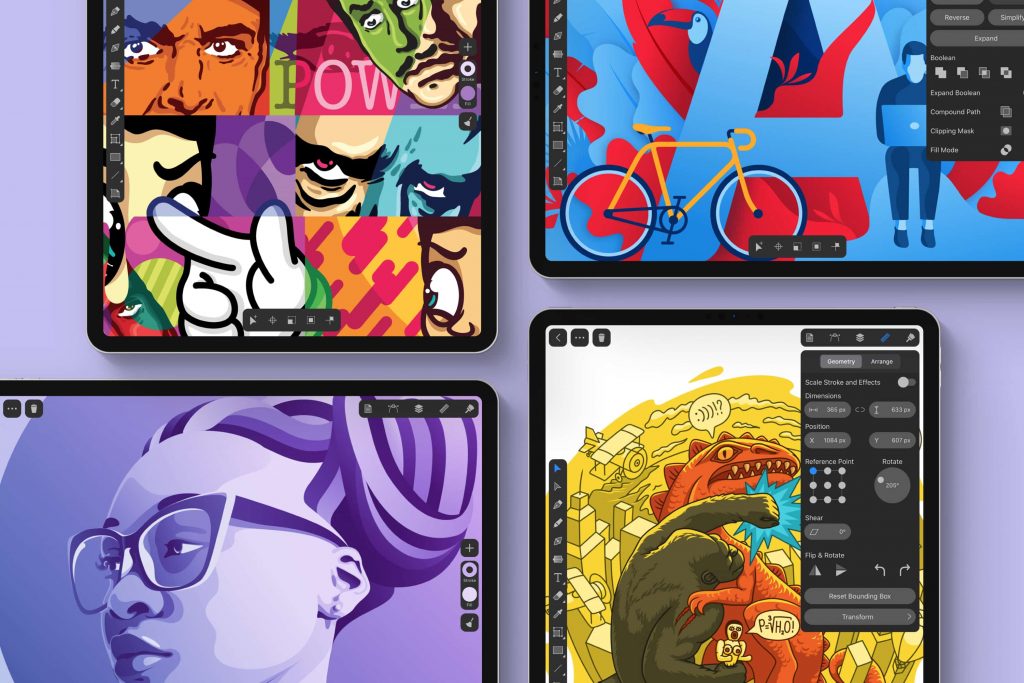 Stay tuned to find out which iPads are applied for drawing, sketching, and typography. Let's get it started!

Graphic Design on iPads: Is It Possible?
Simply put, working with digital equipment is a level-up from a traditional drawing approach. You kill two birds with one stone—while preserving the hand-made style, customers also implement multiple modern genres and trends in their artwork effortlessly. The list of requirements includes a functional iPad instead of a sketchbook, a stylus in exchange for markers/pencils, and a decent application like Amadine with its intuitive interface.
This more natural manner of performance is beloved by numerous masters in the field. What is left to do is to actually find your perfect technical match. The following section will let you get closer to the best iPad for graphic design projects and an outstanding personalized aesthetic appeal.
Exclusive Considerations for Graphics on an iPad
In general, models differ in terms of their functionality, durability, affordability, and compatibility. Finding the right balance between these ratios will help enthusiasts be versatile and flexible in their own artwork. 
Here is a quick piece of advice from professional designers—it is better to stick to newer solutions. The reason for that is straightforward and lies in updating support from the vendor. The architecture system of more recent systems will receive new systems and features longer, staying a more capable option, unlike older even more powerful screens. Other considerations depend on your preferences and budget, of course.
The 12.9-inch iPad Pro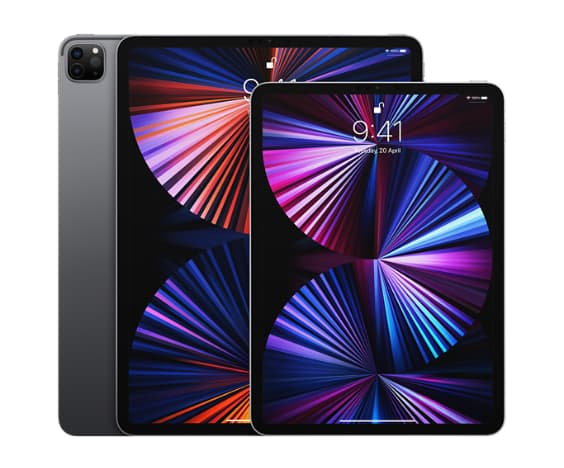 Along with a matching second-gen Apple Pencil, you will be able to create second-to-none art pieces, vector projects, and much more. The amount of space to work with depends on your budget opportunities, varying from 128GB to 2TB. Its large size allows having a detailed look at different elements of your design products, promising a fantastic view and excellent experience. If you don't want to sacrifice small details of that screen real estate in space during a sustained period of work, you have found a bestseller.
It is a second-generation device with plenty of graphic design opportunities. Cooperating with the original vendor, customers will be enabled to personalize their products with engraved initials, names, and even emojis. If you are interested in a more advanced comparison, Apple presents its own comparative analysis of its goodies on their website. 
Pros:
Great battery life

Liquid Retina XDR display

Fast M1 chip engine

Support for 5G for

Cellular models

Compatible with the second-generation Apple Pencil
Cons:
It possesses a more heavyweight and cumbersome body, compared to older versions

The price tag is expensive and can increase easily with storage increase/Apple Pencil/Magic Keyboard
---
The 11-inch iPad Pro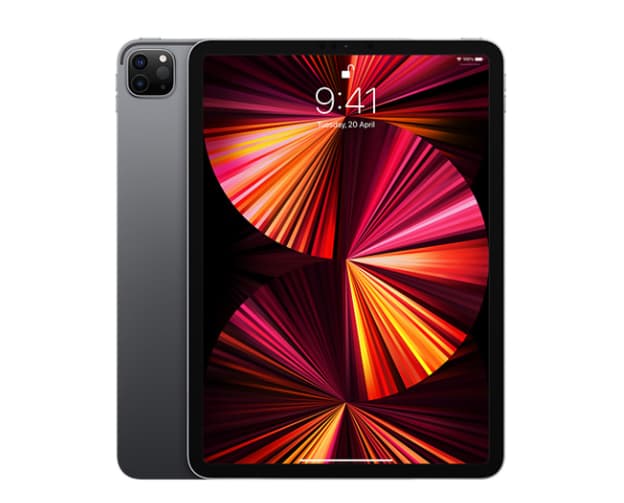 If you are searching for a professional gadget with fast operation and support for new features and applications, the recommended version is wonderful to go for. This one and the 12.9-inch iPad Pro are similar in several parameters, but that 1.9-inch difference is meaningful and presents an unlikely experience for end users. Selecting the right size between these two models, you opt either for extreme portability, provided by the 11-inch one, or a large screen by its opponent. All in all, the analyzed gizmo is outrageous for people who desire their graphics tools to accompany them and be hand-used and lightweight.
Pros:
Liquid Retina display

Fast performance thanks to the M1 processor

Compatible with the second-generation Apple Pencil
Cons:
Premium price tag

A bit limited accuracy in displaying things
---
iPad Air 2022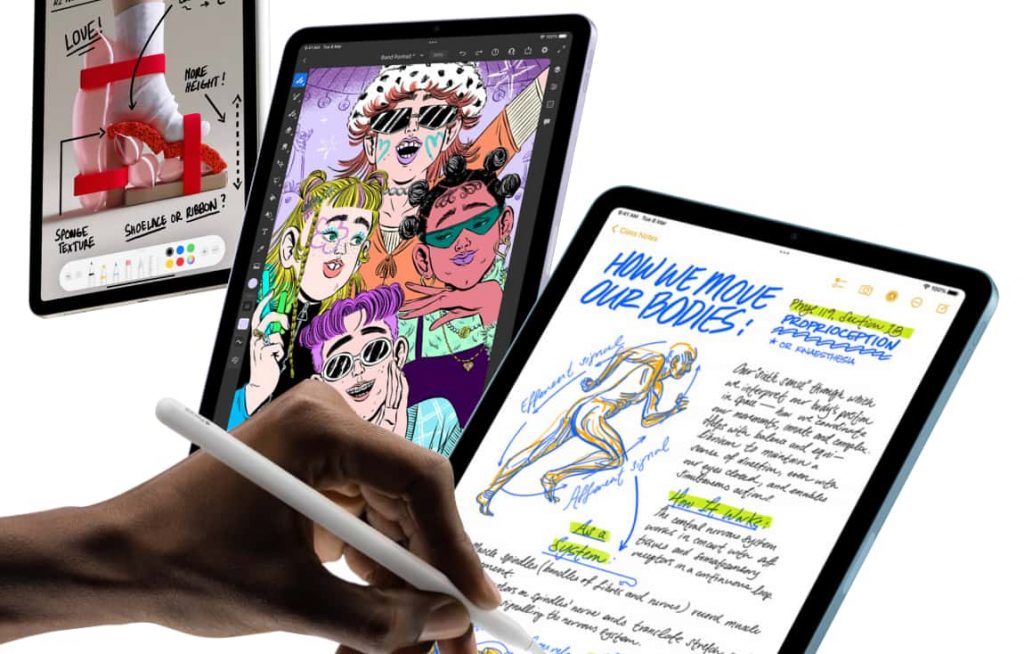 Over the standard version, this solution is distinguished with a more portable body and excellent screen design. It is not as powerful as the latest versions in the iPad line, but it will be a stunning compromise between the cost and quality for beginners. Without longing for outdated models, the present format will guarantee several updates and upgrades ahead, staying a worthy investment.
Pros:
A sharp and relatively large screen of 10.9 inches

Liquid Retina display

Excellent color options

Support for keyboard case and more recent Apple Pencil
Cons:
Skyrocketing prices for more storage-rich designs

Two storage options only—64GB or 256 GB
---
The iPad Mini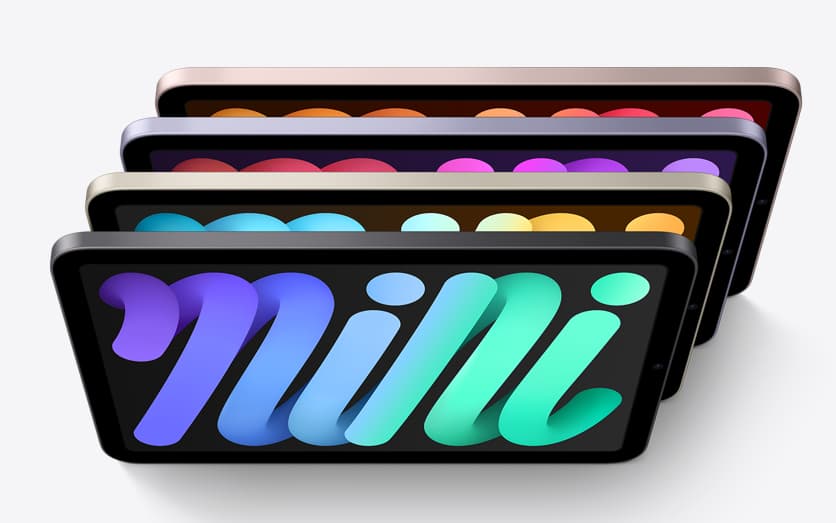 For beginners, it is another wonderful solution to start with. It is lightweight and allows working on the go without difficulties. Although this device isn't the best version for professional use because of its rather small dimensions, it still offers a missing hand-made manner of artwork for graphic designers. In terms of size, it will always be better than even the biggest iPhone Pro Max, which will never be good for project-making (even if you have a sharp eye)—a too-small screen and no compatibility with Apple Pencils.
Pros:
Affordability

Lightweights

5G and 4K video recordings are enabled

4Gb RAM memory
Cons:
---
The iPad 10.2 (2019)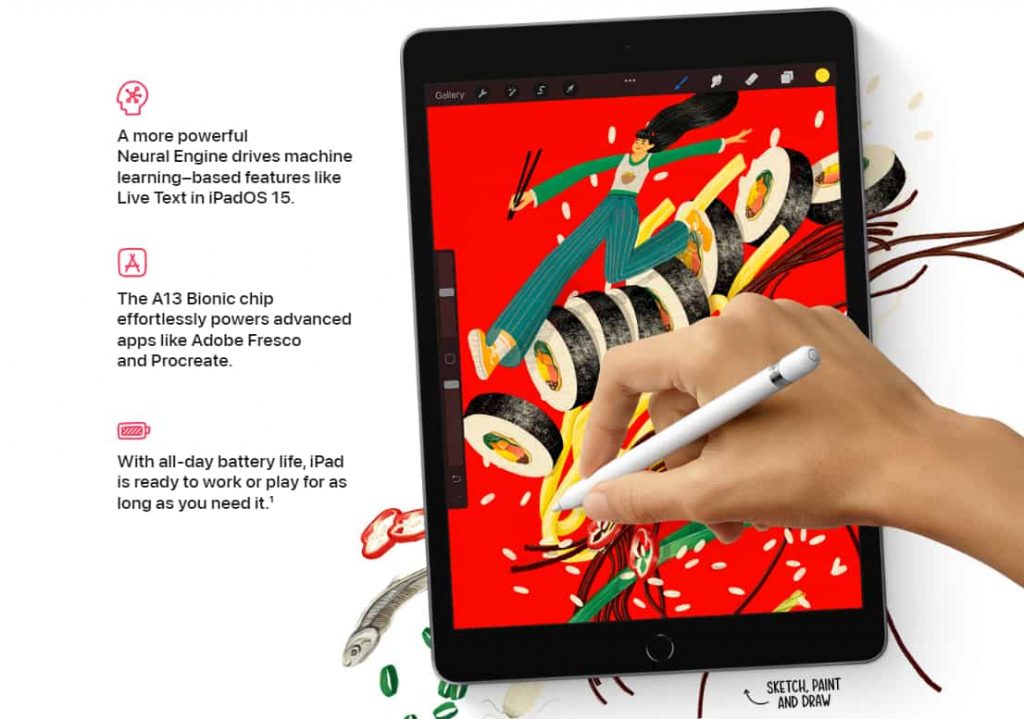 This solution offers a nice compromise for end-users, performing as a more advanced tool at a more reasonable cost. With its support for iPadOS 14, Apple Pencil, and Smart Keyboards, it is a marvelous solution for beginners in the market. The 10.2-inch screen won't put enthusiasts aside from the heavy competition in the industry too.
Pros:
Qualitatively equipped

Premium value and strong performance

Good battery life
Cons:
There is no support for the second-gen Apple Pencil

Limited 3 Gb RAM

Lacking camera performance, compared to newer designs

Obsolete Lighting connection
---
Graphic Design on iPads: Is It Worth It?
Naturally, when you just make your first steps in digital graphic design, you stand for affordable and available devices. The more experienced you are, the more you understand why larger sizes and more compatible formats are so preferable. Depending on the budget and professional objectives you have, it is also necessary to pay attention to the following:
Aside from RAM capacity, screen size, and quality, take into account how your favorite solution can be connected with other devices. A sidecar is functional from a certain generation (for instance, from 7th for iPads and 3rd and newer for iPad Air correspondingly) and connects iPads to the Mac.

Check how many ports and what style this or that iPad supports. This will let you match the purchase to your current equipment. At the same time, considering whether the workflow with Apple Pencil (and of what generation) is possible and truly essential.
More iPad Guides:
The Final Verdict
Is it worth it? No matter what, iPads will be stunning partners for any interested party in the universe of drawing, lettering, and web design/illustration making.
Preferring intuitive and multi-operational applications for graphic designs such as Amadine will lead your investment to cloud nine. So, we hope you can now choose Best iPad for Graphic Design with best options available.