How to Make a Youtube Channel on iPad – As you know that creating a Youtube channel is one of the easy and simple tasks and creating a professional YouTube channel requires some extra steps.
If you are the one who is willing to create and run a YouTube channel by using an iPad then there are some simple steps that you need to follow before you start uploading your amazing videos.

How to Make a Youtube Channel on iPad?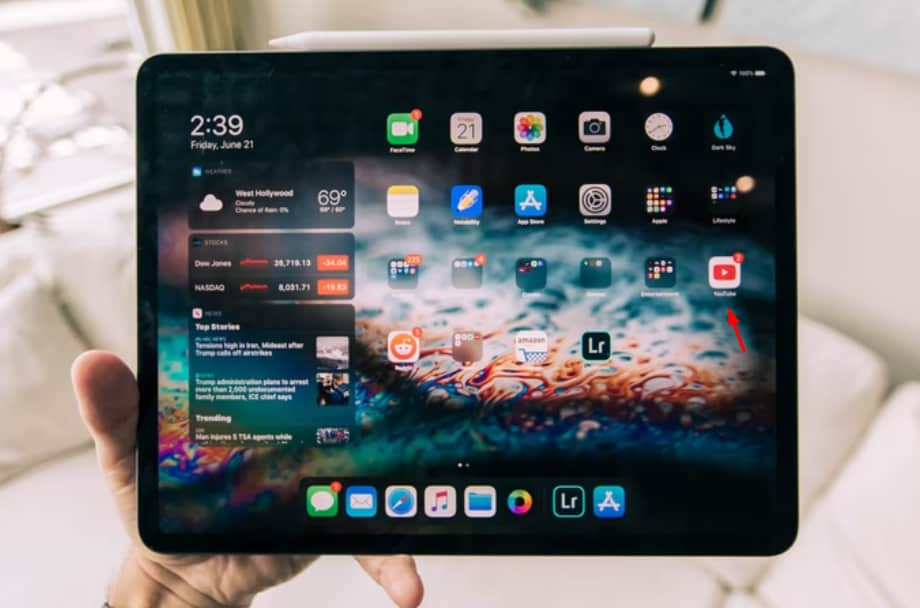 Today, here in this article we are going to share some of the steps which you need to take in terms of creating a YouTube channel by using your iPad. The major focus of this guide is on the iPad and you can simply follow the same steps on iPhone in terms of creating your YouTube channel with the help of your smartphone. 
How to Create A YouTube Channel On iPad
You can simply be able to create a YouTube channel for any of your brands by simply following the steps which we are going to share below. 
At the very first step, you need to simply open the safari web browser and then make a visit to the official YouTube website. 

On the Youtube website, you need to make sign in with the help of your Google account. 

When you get logged in to your Google account then you need to go to the channel list page. 

On the channel list page, you have to make a click on the create a new channel. 

Simply fill out the details for your new channel and then make a click on the create button. 

By doing this, your new brand account will get created. 
Setting Up Your YouTube Channel on iPad – Step by Step
Now, as you have created the channel, it is time for you to add details to it. Maybe the most important thing which you need to do after creating your channel is to add details to the about section of your channel. In the about section, you need to add useful details about yourself or your brand and then talk about the type of videos you are posting on your YouTube channel. 
Also, you need to upload a profile display picture into your channel. If you have created a personal channel then you will be able to upload your selfie or picture of yourself as the display picture. Also, if the channel which you have created is for your brand then it is a good idea for you to upload your brand's logo to the channel profile picture. 
You can be able to do this by simply opening youtube.com in the Safari web browser and then making a click on the profile photo. Then, from the menu, make click on your channel option. When you are on the channel page then make a click on the customize channel button. 
After adding the profile picture to your channel, the next step you have to do is to add a nice youtube cover to it. Youtube covers of the channel will enforce its brand and also it is a nice method to allow your viewers to know what your channel is about. 
You can create a YouTube cover with the help of an app like Pixelmator. You need to ensure that you create the cover in 2560×1440 pixels resolution and save the file in PNG or JPEG format. If you don't want to create the cover for yourself then you can use YouTube cover templates which you can find online. 
Uploading Videos on YouTube From iPad
The iPad users can be able to record, edit and also be able to upload videos on their YouTube channel with the help of their iPad. The official YouTube app will easily make it possible for the YouTube users to simply upload the complete length videos and also the YouTube shorts from their iPhone or iPad in a direct manner.
You need to ensure that you are having the official YouTube app installed on your iPad which you will be able to download from the app store of your iOs device. Now, you need to launch the app and then make a click on the + button which is available in the middle of the bottom bar. 
After this, make a click on the videos option and then ensure that the YouTube app is having access to the photo gallery of your iPad. Make a click on the allow if prompt. Now, you have to select the video which you are willing to upload, and then on the next screen, you have to make a click on the Next button. 
You have to add the details related to your video and here you can be able to choose or upload a thumbnail for your video. 
Now, in the next step, you can be able to select if the video you are uploading is made for kids or not and simply set up the age restrictions. At last, you have to make a click on the upload button in order to publish your video. 
Download YouTube Studio App on iPad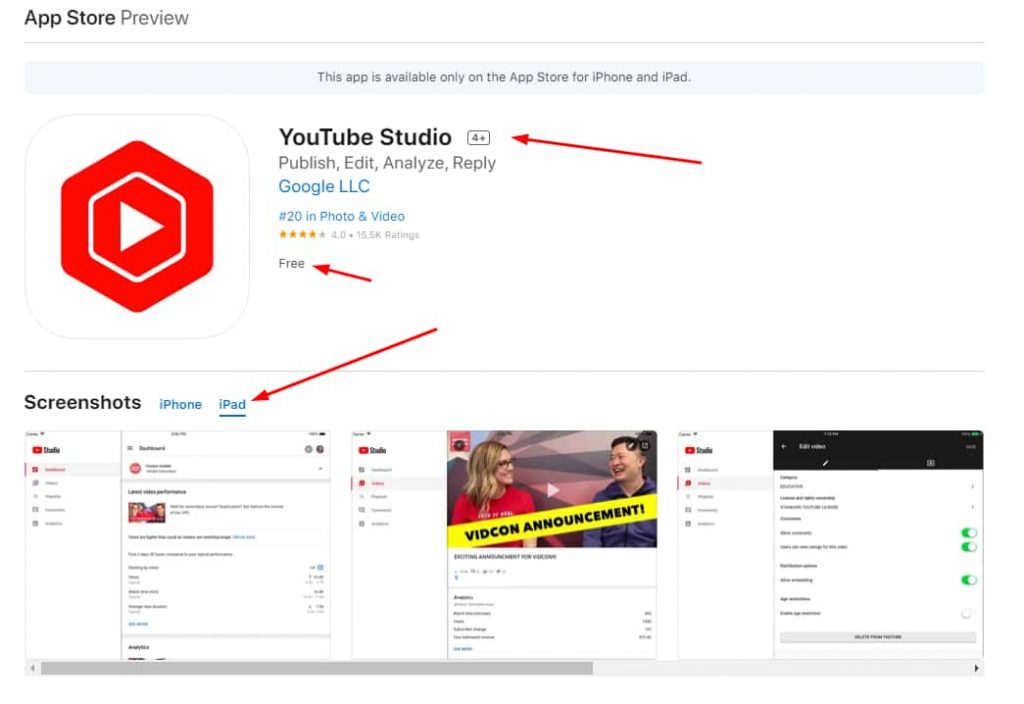 YouTube is having the Official YouTube Studio App which you can be able to download into your device with the help of the app store for free of cost. Also, this app allows the users to simply manage their youtube channel from their iOS device in a very simple and easy manner. 
By using the YouTube studio app, you can be able to manage your channel, view its analytics and read and reply to the comments and perform lots of other functions as well. 
So, this is how you can create a YouTube channel on an iPad and manage your channel from your tablet. As we show you in this article, the iPad users can't only create a channel but they can be able to run a successful YouTube business with the help of their iPad. 
More Related Guides related to iPad:
Final Verdict
We have shared all the details related to the process of How to Make a Youtube Channel on iPad.
If this article is helpful for you and helps you to complete this task in a simple and quick manner then do share this article with other people so that they also get benefited with this article also, if you are having any issue or query related to this article then feel free to connect with us by simply dropping a comment in the comment section given below.