In this technology era, people tend to use Social media on the daily basis, and small or big businesses create amazing graphics on Mac and promote business on social media with the help of social media marketing.
Social media has presented business owners (small or big) with incredible opportunities. The most prominent ones are a chance to build brand awareness, engage with customers and make direct sales. We are introduced to new business and offers via social media these days. Just yesterday, I was introduced to the latest Spectrum mobile plans via their Facebook page.  
Just having a social presence is not enough. If you want social media to bring business, you must create a plan, a well-thought execution strategy, act and analyze, create amazing graphics on iMac or Macbook and then make strategic adjustments.
Why Small Businesses Use Mac for Social Media Marketing?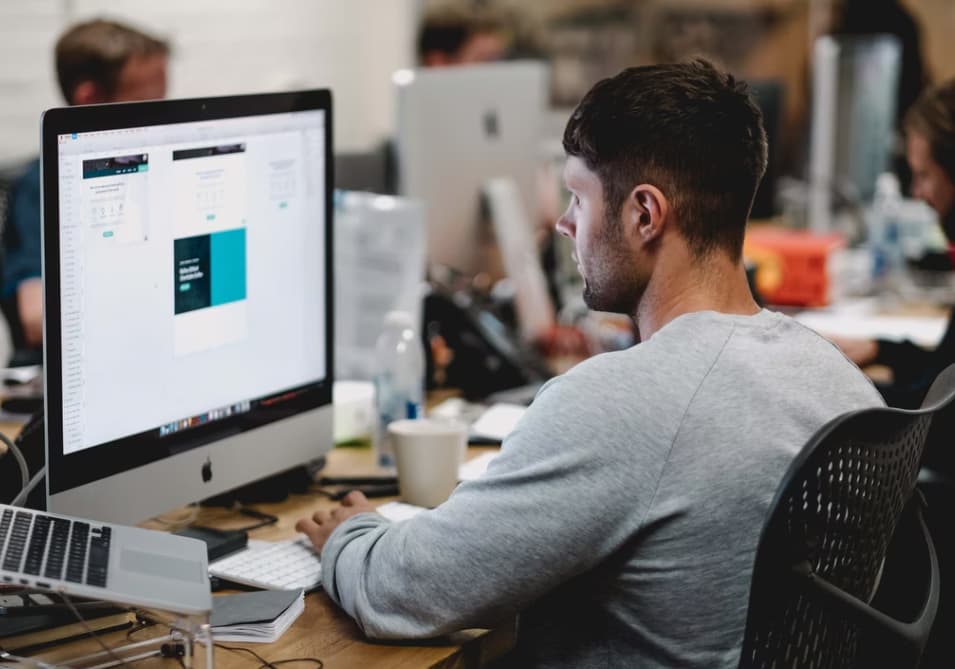 This guide will walk you through the steps to make the most out of social media marketing for business growth with the help of Mac Apps for Designing:
1: Lead With Objectives
Start by outlining marketing objectives and evaluate how you will tap into social media marketing for achieving them. While you are creating objectives, keep in mind social media is not a megaphone for a business. Instead, it's a medium that can help you reach your goals. 
2: Know Your Audience
To really tap into the benefits of social media marketing, it's important to know who your audience is. Compile data on your current customer base. Use social media analytics for a deeper analysis. Extract demographics such as their location, age, gender, and interests to understand who they are and how they interact with your business online.
3: Choose the Right Platform for Your Business
Never make assumptions about where your audience spends most of their time online. If you are selling your boomers, Facebook and Pinterest are the top networks. On the other hand, if you are targeting Generation Z, Instagram for Marketing and TikTok are the right platforms.
Conduct experiments to find out where your target audience hangs out.
4: Create a Content Calendar
It helps to plan your social media activities in advance. This will allow you to post with consistency and generate consistent results. Plus, you will be saving time and effort.
Creating a calendar in advance will help you determine which activities to automate and which to outsource. 
5: Be Visual
The attention span of modern consumers has shortened. They don't like reading content, instead, they prefer videos and photos. Therefore, part of your social strategy should be to use visuals for driving engagement. 
This means you shouldn't overlook Pinterest and Instagram, the highly visual platforms. 
6: Pay Attention to Trends
This doesn't mean leaping on every viral meme. Instead, it means paying attention to the trends in social media. This will help you create content that resonates and performs well.
Keep on reading blogs on digital marketing trends. Follow the industry leaders. Be on the lookout for new social features and strive to be the first one to try them out. You will get the attention of your target audience in profound ways.
7: Choose Quality Over Quantity
Experts say it's preferable to create quality content on the key social media channels than having a presence on all networks. Similarly, your social media posts must offer value with quality social media content designs. If you are simply pitching and offering no value, people won't follow you let alone buy from you. 
Remember, social media marketing is a powerful medium for building relationships. Hence, be honest and be human. 
8: Organize Contest and Giveaways
Time after time, organize contests and giveaways. These fun activities help boost the engagement rate and increase fan following. 
It can encourage customers to share news about discounts and spread good words about your product or service. 
9: Know What Your Competitors are Up to 
Social media makes it easier to keep an eye on your rivals. By observing what type of content they are posting, which platforms they are using the most, and how they are interacting with fans, you can draw lots of inspiration.
Don't copy them. Learn from them. If they are performing better than you, there could be a good reason why. Study their strategies and tweak their ideas to make them your own. Trust me, all big brands are doing this.
10: Track your Performance and Keep Refining
You can't be sure if something is driving results without measuring or tracking the performance, right? So as you implement a social strategy, keep on tracking what's working and what's not. All social media platforms generate analytics to reveal how a strategy is working. 
You may also use third-party analytics tools to track which metrics are working for you the most. Once you have a clear picture of the strategy, search for ways to improve it. Use A/B testing to boost the success of your existing strategies.
11: Create Slo-Mo Video to Present your Product
As you know Instagram Reels or TikTok videos getting viral in a few days and if you can create slow motion videos on iPhone or any smartphone of your product then you can take your product to the next level on social media posts.