Omega Strikers on Mac – Omega Strikers is one of the multiplayer PvP games which comes in anime style it is developed by Odyssey Interactive and released on 17th September 2022 the game enjoys a warm reception and presently ranks positive on steam.
Also, the omega strikers are completely free to play and the developers will reassure the users that the game will not become pay-to-win at all. Whether you trust this promise or not is certainly true. As per the gameplay, lots of people compare omega strikers to football in the world of esports the closest comparison is Rocket League. 
All the matches will take place on the small ground without any obstacles along with two teams of three players in each team and one ball. A team can be able to win the match by simply scoring five or more goals and being two points in the lead.
It is not a virtual football game with anime characters and characters having lots of abilities in an active and passive manner and can be able to share the situation in several ways. 
Omega Strikers on Mac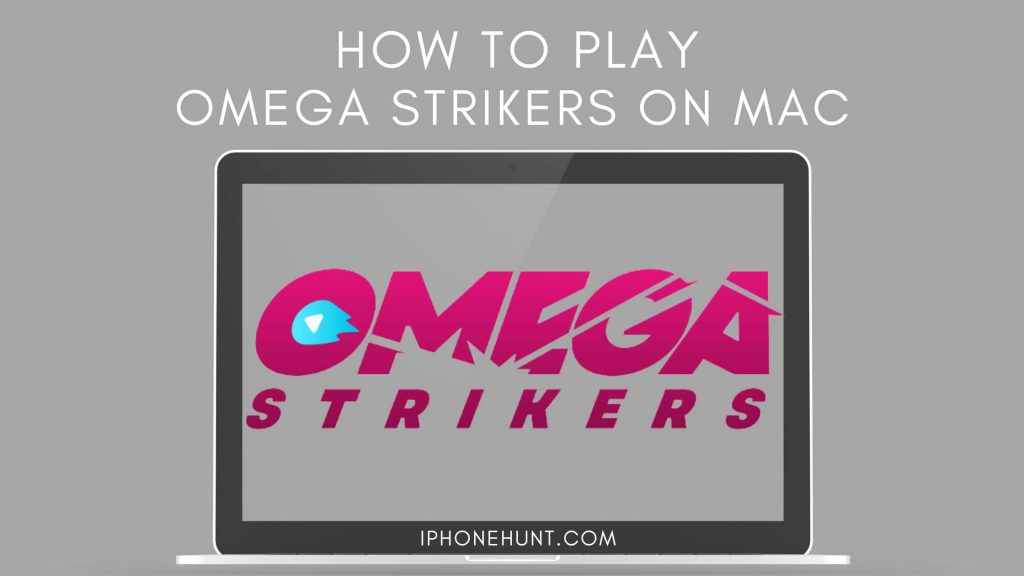 The players can also be able to attack each other directly when your goalie gets dead. The game is presently available on the other platform and mac users can't be able to play it as it is not available on the app store but it is still possible that you will be able to play omega strikers on mac with the help of this detailed article. 
System Requirements to Play Omega Strikers on Mac
Operating System: Windows 10 or 11 (64-bit)
Processor: Intel Core i5-4430 or AMD FX-6300
RAM: 8Gb
Video Card: NVIDIA GeForce GTX 960 2GB or AMD Radeon R7 370 2GB
Storage: 4 GB
How to Play Omega Strikers on Mac with Different Platforms?
Play Omega Strikers On Mac With Parallels
Omegra strikers need lots of resources on the PC but if you are having a powerful mac device like iMac, iMac pro or Mac pro then the parallel desktop will become a perfect solution for you. It is one of the apps which will allow windows virtualization on mac with complete support for DirectX and GPUs.
In simple terms, what it means is that it will allow the users to install windows 10 on mac with some clicks and switch between the macOS and Windows in an instant manner.
So, you can easily be able to run windows and install steam and enjoy the omega strikers game on mac like the regular PC. 
Play Omega Strikers On Mac With Cloud Gaming Services
If you are having an old mac or it will not be able to satisfy your omega strikers game system needs then there is a simple solution for you. Cloud gaming services will like to help you by providing enough computing power. You are required to have a browser or you can use a small program and also you need to have an internet service.
There are lots of best platforms available which will provide you with these services and the best of them are Boosteroid, Xbox Cloud Gaming, Google Stadia, and Nvidia GeForce Now.
As the Boosteroid is having omega strikers in its game library and it is one of the best options for those who are looking to try it. 
Play Omega Strikers On Mac With BootCamp
It is one of the simple methods and if your mac will meet up with all the system needs then you can start playing omega strikers on your mac by simply installing the windows. You have to set up the dual boot of windows and mac by using the bootcamp.
It is one of the apps which will allow the users to select the system to simply work on the startup and you will not be able to switch between the systems. You are required to reboot your device every time when you are willing to switch from mac to windows. 
You need to remember that mac is a computer and macs are having their own special apple silicon chips which will not run on windows older macs are quite similar to the computer which will run windows and they are having intel processors, compatible RAM, disks, and some of the other useful components.
So, you can be able to install windows on any of the older macs by simply allocating less than 64 GB of disk space and by following the simple steps. 
For OS X EI Capitan 10.11 and Older
For the macOS version which is prior to OS X EI Capitan 10.11, you are required to simply create a bootable Windows USB. Simply follow the below-given steps properly. 
First of all, you have to download the Windows ISO file on your device. 

Now, open the boot camp assistant and define the windows partition size and select the windows ISO file which you have downloaded previously. 

Format the windows partition and then simply go through all the steps which are related to the installation of windows. 

When the window boots for the very first time then you are required to read and follow the steps which appear on the display to install Bootcamp and windows support software.
More Games for Mac Guides:
Final Verdict
Hopefully, we have covered all the steps and methods which help you to know the process of how to play omega strikers on mac. We hope that this article will become useful and helpful for you and if yes then do share this article with others so that they can be able to take benefit from this article.
If this article helps you to solve your queries then let us know by dropping a comment below.