As it is not a common issue that takes place in the iPhone but it is one of the most frustrating things to get to know about the iPhone deleting messages from inbox. Most of the time, iPhone text messages disappear from iBox after updating the iOs software or after restarting the device but there are some situations where iPhone Messages Disappeared from the iPhone automatically. Below, we are sharing some of the issues which were reported by the users. 
iPhone Messages Disappeared from Inbox? How to Fix?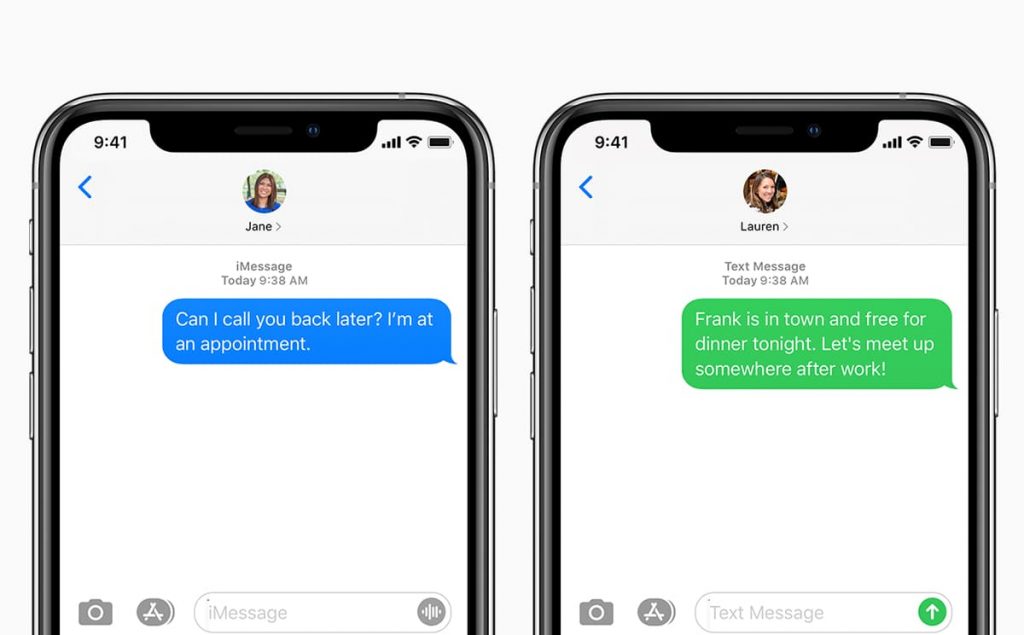 Mainly the messages app will show a blank space, white screen, and also the messages seem to disappear and are removed but a red number badge will show that there are some of the new messages. 

Also, you can't be able to send or receive any of the new messages. 

The send button arrow doesn't work properly. 

Text message notification and the lock screen preview works in a proper manner. 
The best part is that if you have a backup of your iPhone then you can be able to recover all the disappeared iPhone messages by simply restoring your iPhone from iTunes backup or also with the help of your iCloud backup as well. 
Here in this article, we are going to tell you the steps of what to do if you find an iPhone deleting a message automatically. Also, we will tell you the reason why iPhone text messages disappeared 2021 so that you will be able to stop them for future purposes. 
How to Fix When Text Messages Disappeared From iPhone or iPad?
If you are facing iPhone text messages disappear after sending issue then you can try to use the methods which we are sharing below to fix this problem at the time of accessing your messages. Also, make sure that after implementing every step, you have to check that the iPhone text messages disappear issues get fixed, or still exist. 
Try to restart your iPhone. For this, you have to open the settings of your device then enter in General > Shut Down. 

Try to force restart your device and for this:
If you are using iPhone 8, iPhone 11, 11 Max Pro, iPhone X, XR, or XS Max then you need to press and release the volume up button quickly and also need to press the volume down button and after this, you have to press and hold the side button until the Apple logo appears on the display. 

If you are using iPhone 7, iPhone 6, or earlier then you need to hold the side button and also the home button together and then release them when the apple logo appears on the display. 
Try to turn on airplane mode and then you have to wait for at least one minute and then turn off airplane mode. 

You can also try to fix it by entering in Settings > Messages > Keep Message and Select 30 days. Also, you need to know that this method will delete all your previous messages and we suggest you skip this option if you don't want to lose the previous messages. 

Open the settings > messages and then simply turn off the iMessage and after this select MMS Messaging and then you have to wait for 20 seconds and then you have to turn it on again. 

Also, you can fix this problem by updating your iPhone to the latest iOS version. For this, you have to open the settings > general > software update. 

If you are still facing this problem then you can try to factory reset your iPhone and then simply restore your backup file in the process to fix this problem. You need to know that before doing this step, take a proper backup of your device. For this, you have to enter into settings > Your Name > iCloud > Storage > Manage Storage > backups to check out all the backups. 

If you don't have any backup then you need to take a backup of your device immediately. For this, open the settings > Your Name > iCloud > iCloud backup and then click on the option of Backup now. 

As now you have the backup file and then you need to open Settings > General? Reset and after this, make a click on the option of "Erase All content and settings". Simply follow the screen which appears on the display but you need to make sure to restore it from the backup of iCloud. 
Final Verdict:
So, that's it for this article. If this article helps you to fix iPhone text messages disappear from inbox issues then do share this article with other people. Also, if you have any issue or query related to this article, then please let us know by dropping a comment in the comment section below.