If you are facing issues while hearing your best friend's voice on the other side of your iPhone then it might be possible that your iPhone Ear Speaker Not Working. So, today here in this article, we are going to provide you with the best methods which help you to fix your iPhone ear speaker when they are not cooperating.
So, you need to simply read this article till the end to understand all the possible methods. 
iPhone Ear Speaker Not Working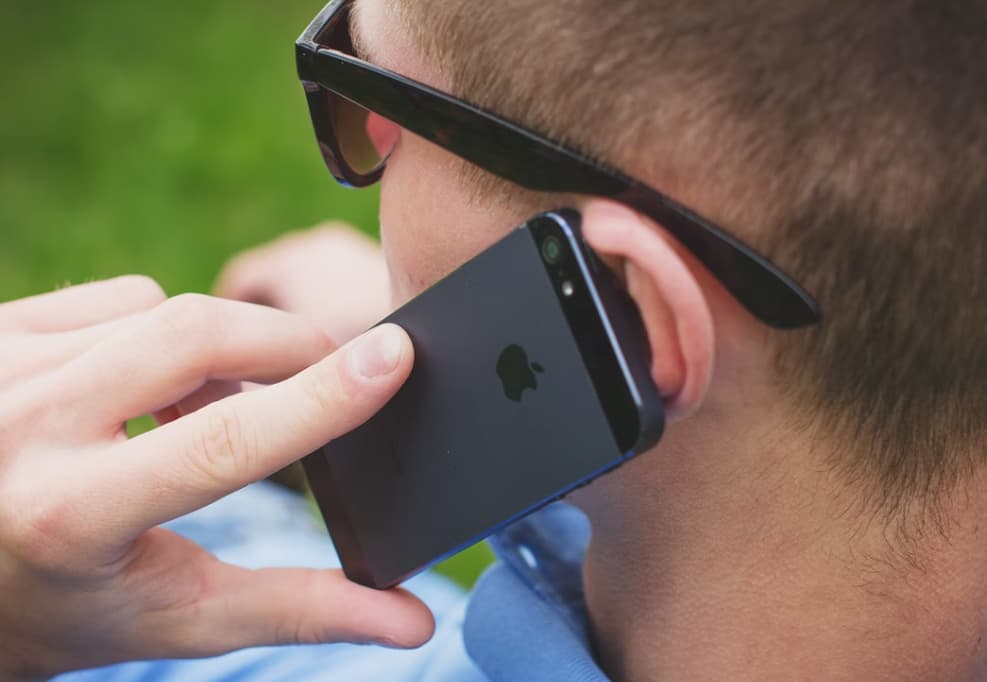 Turn Up The Volume When Making A Phone Call
Before trying any other methods to fix the iPhone ear speaker not working after update, we suggest you turn on the volume at the time of making a phone call. You need to know that you are required to adjust the volume at the time of the phone call as these settings are independent of the other volume setting on your iPhone.
Remove The Case and Clean Out All The Speakers and Microphones
If the volume adjustment is not helpful for you then you need to try to remove the case and clean all the speakers and microphones. Think about how much dirt and dust particles your iPhone is having and if you have not cleaned your iPhone then it may be overdue.
You need to make sure to clean every speaker and microphone carefully and there is one microphone in the earpiece, one at the bottom next to the charging port, and also one at the back of the iPhone near the camera lens.
An anti-static brush or any of the brand-new toothbrushes is one of the best options for you to complete this task. Make sure to do this task gently. 
Turn Off Phone Noise Cancellation
As the phone noise cancellation is one of the nift features and sometimes it harms as compared to good. When it is supposed to cancel the background noise, it may sometimes make your calls sound wonky. In terms of turning off phone noise cancellation, you have to simply read and follow the steps that we are going to share below. 
First of all, you have to open the Settings app. 

Now, you have to click on accessibility. 

Then, click on the audio/visual option. 

After this, you have to turn off the phone noise cancellation option. 

Reset All Settings
If your iPhone ear speaker not working after getting wet then you need to know that, some of the software issues are tough to track and this is why we suggest resetting all the settings of your iPhone. It will reset everything into the settings app of your iPhone to the factory defaults. You need to set up your wallpaper again, recenter your Wi-Fi password, reconnect your Bluetooth devices, and so on. It is a small price to pay to get your iPhone working in a normal condition again. 
In terms of resetting all the settings, you need to open the settings and then click on the general > transfer or reset iPhone > reset > reset all settings. 
Comparing Your Repair Option
If your iPhone ear speaker not working after water and it is time to explore some of the repair options. The apple store always wants and is able to help the iPhone users and if you are having applecare+ then the apple store is your first priority. Simply schedule an appointment there and make a visit.
Check Out The iPhone Comparison Tool
If all the methods get failed to fix the iPhone ear speaker not working after screen replacement issue then it's time to get a new phone. In this case, you need to check out the iPhone comparison tool which is helpful for you to search. This comparison tool will make your shopping for a phone easy and painless.
Your iPhone ear speaker is working and now you are able to make phone calls again. Next time when your iPhone ear speaker is not working then you know all the steps which help you to get rid of this issue. 
More Related Guides:
Final Verdict
So, this is the complete process and methods for how to fix iPhone Ear Speaker Not Working.
If this article is helpful for you to know all the details and methods about this process then do share this article with other people so that they also get benefitted from this article.
Also, if you are having any issues or queries related to this article then feel free to connect with us by simply dropping a comment in the below-given comment section.