How to Find Out a No Caller ID Number – Getting no caller Id or unknown calls on your iPhone device may be annoying and iOS users are the ones who is facing such issues. Knowing the process of how to block calls from no caller Id and anonymous calls is highly important. It is because some unsuspecting people become the victim of cyberbullying and it all started when you pick up a call from a caller whose ID is hidden. 
The question is where do the no caller Id or spam call come from and what are the intentions behind them? Why are they a nuisance and how can you block them on your iPhone? In this article, you will be able to collect all the details and a proper answer to this question is a simple and easy manner. 
How to Find Out a No Caller ID Number?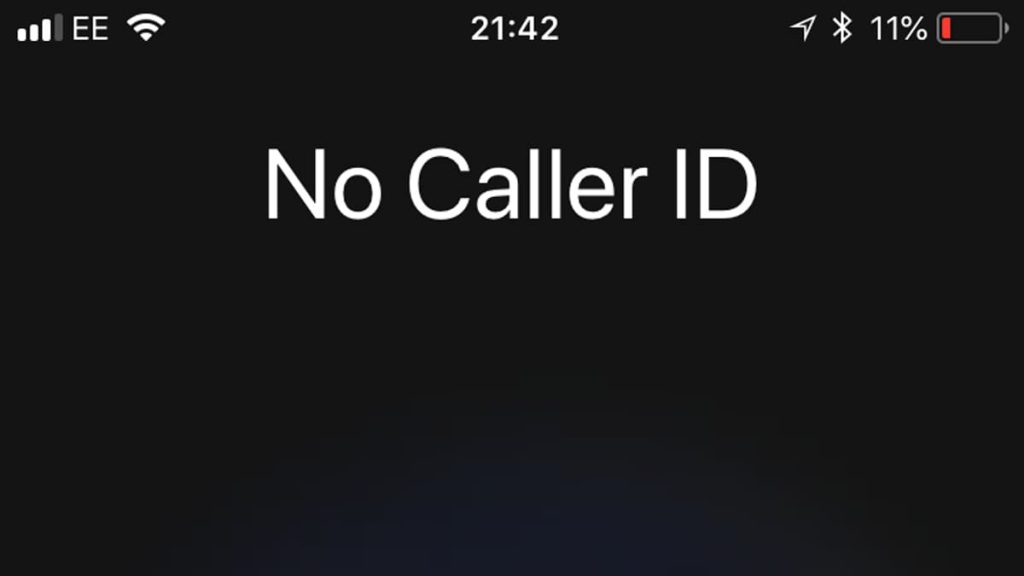 All you need to do is simply pay attention to this detailed article which has some of the techniques to block these anonymous callers and unknown calls to simply protect yourself and also your personal details as well. So, keep reading this article till the end in a careful manner. 
Where Do The No Caller ID Calls Come From On iPhone?
We would love to answer your question in this article about where the no caller Id calls on iPhone come from. These calls are so annoying and they leave people wondering hard about what their origins are. Anyone and everyone can be able to set the contacts to simply hide the ID at the time of calling other people. Mostly this happens for privacy and personal protection. 
Telemarketers, spammers, scammers, realtors, and many others are hiding their IDs at the time of making calls. Also, it generally happens when they are willing to get the details from the people when they are coming to an end without their identity being revealed. 
You don't need to be scared as you may not tell who is behind a no caller Id and you can be able to block such types of calls. It is all about adjusting your phone carrier settings like when the device gets an incoming call without an ID and it will block it automatically. 
What Intentions Do Unknown Callers and No Caller ID Numbers Have?
Getting unknown caller or no caller Id calls on iPhone is really disturbing which is an understatement. You are normally left to wonder what intentions the person behind the hidden ID number had. All the scammers, spammers, realtors and the other people who are hiding their ID at the time of making calls are the intentions and they are willing to conceal their ID for you to simply find it impossible to report them.
The different government teleproviders are having the toll-free number and people can be able to call to simply report scammers or suspicious individuals. You can only do so when you have the caller ID. People with malicious intentions can be able to do everything within their means to simply hide their IDs so that you can't report them. 
The above-given explanation describes the situation in lots of countries and people are cyberbullied or harassed by the people who call them with the hidden ID. When they can't be able to find out the caller ID then the victims are mainly forced to take it slow with the case. The incidence may also recur several times and mainly if the victim is unsuspecting and keeps taking the calls from the people whose IDs are hidden. 
In some cases, some naive individuals reveal their personal details to the no caller Id number, and such data gets used to simply steal from them or to commit a crime by leaving them in the wrong condition. It is so sad when one is wrongfully acquitted, isn't it? 
Why Blocking No Caller Id Number A Good Move?
There is no caller Id calls on your iPhone 12 or 13 that come from scammers, spammers, and much more who are willing to hide their actual identities. It will also allow them to simply commit the crime they are willing to commit which also includes harassing unsuspecting people and also having the personal information of the naive guys. 
One of the effective methods to go is to simply block the unknown no caller Id to simply prevent the iPhone or android from getting them into the first place. This is why this article explains some of the methods to block no caller Id calls on iPhone and simply stay tuned to learn all the tricks on being ahead of these villains. 
How to Block No Caller Id Calls On iPhone?
There are some approaches on how to block no caller Id calls on your iPhone. We are going to explain all of them below and you need to select which technique works best for you. 
Block Calls Using Contacts
It is one of the simplest and easy methods to go when you are required to block incoming calls on your iPhone from people with hidden identifications. It will use the contacts, meaning that you save the number as the No caller Id or the anonymous call or the unknown caller Id. The iPhone or the android phone can be able to recognize the caller and stop the incoming calls. There are basically two techniques to simply execute this approach. 
First of all, you need to launch the phone app. 

Now, locate the contacts and then click on them and then you need to look up the + button and click on it. 

Then, you need to create the contact name as the no caller Id or anonymous call, or unknown caller Id. 

You have to add 000-000-0000 as the contact's phone number. 

Make a click on the done button to simply complete the contact creation. 

Now, make double-click on the contact to simply access its menu, and then you have to select the block this contact option. 

You will get a pop-up detailing to you what happens when a contact is blocked as you will get the free msg unable to send a message. 

Message blocking is active as well as the calls from these contacts and you will not be able to FaceTime with this contact. 

You have to confirm the action by making a click to block this contact. 
---
The other method to stop your android or iOS to get calls from the people whose caller Ids are hidden is by using the Do Not Disturb. It doesn't block the calls pass but it silences them. Using this feature will simply prevent the iPhone notifications from no caller Id calls. The calls will come through but your device doesn't notify you about them. 
Go to Settings and tap Focus.
Tap Do Not Disturb.
Select your custom options for notifications.
To turn on Do Not Disturb from Control Center:
Open Control Center on your iPhone or iPod touch, or on your iPad.
Tap Focus, then tap Do Not Disturb.
Or To Enable DND, Click Here
The toggle will simply turn green when this setting gets activated and you will simply see a moon icon in the status bar which confirms that they do not disturb further. While you are on the do not disturb mode, you can select allow calls from or add a person. 
Then, a dropdown menu appears which gives you several options. You have to click on all contacts and then the toggle will turn green to simply confirm the action. 
It will allow your phone to simply send you the call notifications when the caller on the contact list calls you and when the ID is shown. In a similar manner, all the calls from unknown numbers get silenced. 
More Related Guides:
Final Verdict
So, this is all the process of how to block no caller Id calls on iPhone in 2022. If this article on "How to Find Out a No Caller ID Number' is helpful for you and helps you to understand the complete process about it then do share this article with other people so that they also get benefited with this article.
Apart from this, if you are having any issues or queries related to "How to Find Out a No Caller ID Number" then feel free to connect with us by simply dropping a comment in the below-given comment section.