Users Report Persistent Issues Months iOS 16 Bugs After Launch – Despite being released four months ago, it seems that many iOS 16 users are still facing an ample number of bugs on their devices. From the keyboard taking forever to pop up, to unexpected reboots and frozen cameras, it seems that the list of glitches is endless.
iOS 16 Bugs After Launch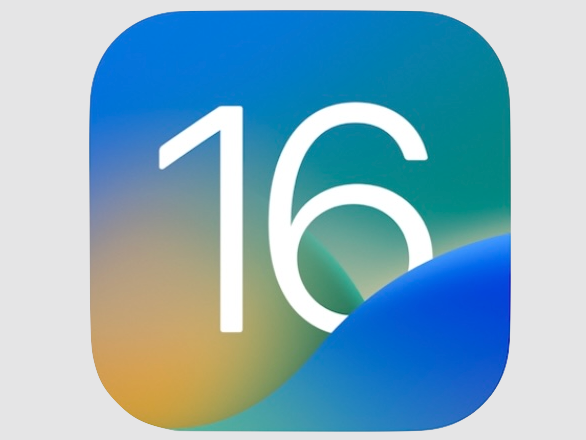 As we know back in September, Apple rolled out ‌iOS 16‌ to the public, with the aim of delivering new features and improvements. However, since the release, there have been multiple follow-up updates to address bugs and security issues.
The latest update available is iOS 16.2, which was released on December 13th. It included new features such as the Freeform app, always-on display options for iPhone 14 Pro, lock screen widgets, 5G support for India, and more. But it seems that along with these new features, the update also brought a host of bugs and system glitches, as reported by many users.
Many users have been expressing frustration over an unusual number of bugs and poor system performance since the latest ‌iOS 16‌ update. These issues seem to be quite varied and include glitches with Spotlight search, the keyboard not appearing in apps, excessive battery drain, Camera app freezing, problems with Focus modes, bugs with the Apple Music app, HomeKit accessories not working, and CarPlay glitches.
Users Report Issues about iOS 16 Bugs after Launch even in 2023
These issues are causing significant inconvenience to users.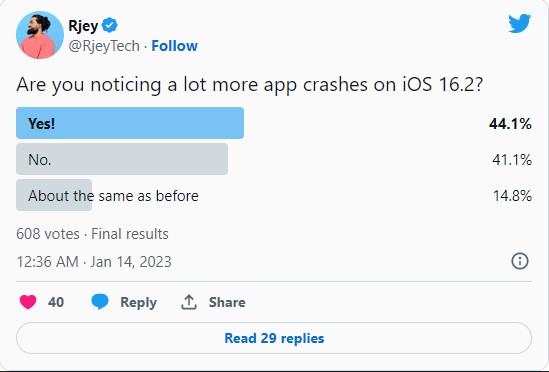 It seems that the recent iOS 16.2 update has not been without its fair share of issues, as users are now reporting ongoing problems with the Home app. The update was expected to bring an overhaul of the architecture of the Home app, which Apple had announced in June, promising faster and more reliable ‌HomeKit‌ performance.
But it seems that the update has not lived up to its promise as users are now reporting issues with accessories not working, forcing Apple to withdraw the update. This has caused a lot of disappointment among users who were expecting a better performance from the new app.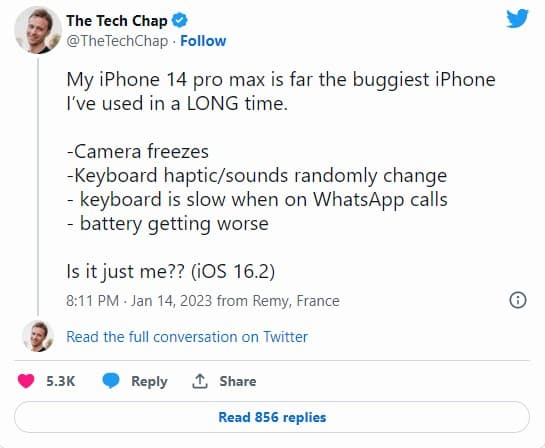 According to some user reports, the issues with ‌iOS 16‌ seem to be affecting a wide range of iPhone models, not just limited to a specific one. Even users of the latest high-end iPhones such as the ‌iPhone 14 Pro‌ and ‌iPhone 14 Pro‌ Max are experiencing problems with the operating system, including a long-standing issue of the device lagging when a user closes out of an app. This suggests that the bugs are not specific to any one iPhone model.
The latest update of iOS 16.2, was released last month after being tested by the developer's team and public testers since October. During the beta testing period, which lasted from October to December 2022.
Apple released five updates, addressing bugs and issues that were reported by the testers. The update was supposed to fix the existing bugs and improve the performance of the operating system, but it seems that it may have come with new bugs as well.
After the bugs were reported by some users on iOS 16.2, it is possible that Apple may release an interim update iOS 16.2.1, to address these issues before releasing the next major update iOS 16.3 in the upcoming few weeks.
Currently, Apple is testing iOS 16.3 with the developer's team and public beta testers, which is expected to come with just a few new features. It is likely that the company will want to address the bugs in the current version before introducing new features in the next update.
Resources:
More Useful Guides:
Credit: Mac Rumors