Are you the one who is not able to use GIFs on iPhone or also are you unable to save them after updating your device to iOS 14 and facing Gifs not working on iPhone. If yes, then you don't need to worry about it as you are not alone in this. There are lots of iPhone users are available who face this type of issue in their iPhone and iPad. As they try to save any animated image, it gets played. It means that your browser will only download the frame of the GIF and the image is available in the Photos app but you can't be able to play it. 
Gifs Not Working On iPhone – How to Fix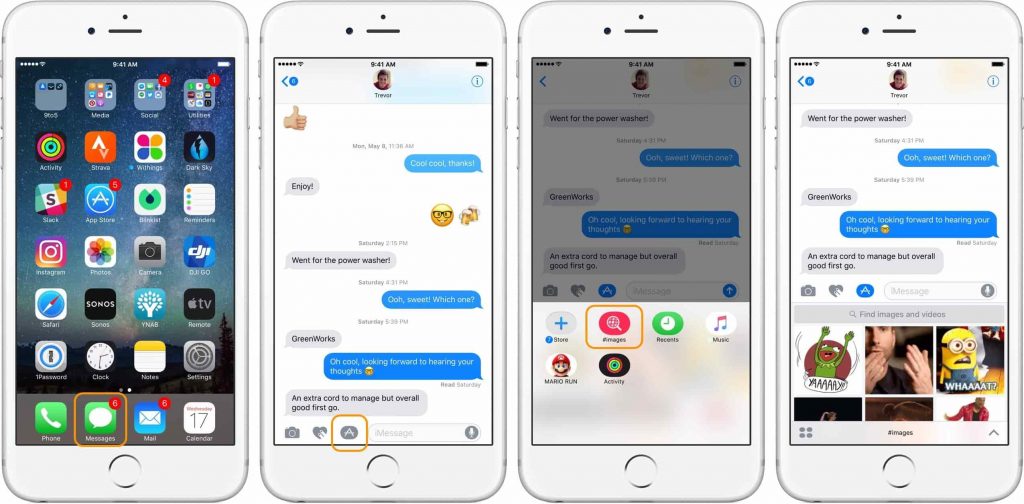 So, if you want to get rid of this error, then you can simply check out this article till the end to get to know the best methods which help you to get rid of this error in an instant manner. 
How To Fix GIFs Not Working In iOS 14
You need to know that the iPhone is completely able to save and play the GIFs in iOS 14 but it may be a glitch or an error that takes place in your device due to which you can't be able to play GIF's and only be able to save them as an image in your device. So, below we are sharing some of the best fixes of this problem which you can try to get rid of Gifs not playing in iPhone error. So, check out the below-given methods and apply them to fix this problem. 
We find that the Google Chrome web browser fails sometimes in the process to save GIFs and it will only download the still image of the animated photo. If you are using iOS 14 then you can easily be able to set Chrome as your default iPhone browser. 
If you are really getting this error then you can simply download the GIFs and also make sure that you are using the Safari web browser before moving towards the next step. 
If you are accessing the GIFs by using the Safari web browser on iPhone or in iOS then it may be possible that you won't be able to save GIFs into your phone and you will need to open it by using a new tab. Sometimes, websites embed the animated images by using third-party apps or websites. As you know that every hosting company is having its separate system. 
So, if you want to maximize the chances of saving a GIF then you need to open a GIF into the safari tab instead of downloading that GIF. To do this process, you are required to long-press the GIF image and then select the option of "Open in New Tab" option. After this, you need to click on it again and then select the option of "Add Photos" in the process to save the GIF on your iPad or in iPhone to fix gifs not loading on iPhone.
If you are using the Safari web browser and not able to save GIFs then you need to check the settings of the cloud with the help of the below-given instructions:
You need to open the settings of your iOS or your iPadOS device. 

Then, simply scroll for the Photos. 

Then, you need to simply disable the Optimize iPhone Storage feature and make sure that you will get this feature only if the iCloud syncing is enabled. 

Free Up Storage
One of the Apple discussion forums said that they find that the iOS 14 will stop the users to save GIFs if their iPhone storage is quite low. So, to fix this problem you are required to simply free up some of the additional space on your iOS device so that you can be able to download GIFs again to your iPhone or on iPad easily. 
You need to know that the GIFs are only available in several manners. Some of them get uploaded on the website and some of them get embedded because of the third-party GIF hosting apps such as Gyfcat, Imgur, and much more. 
While writing GIFs which get updated because the third-party apps can't get downloaded on Safari as well. 
In the process to fix, if you download the GIF hosting platform iOS app by using the App Store then you can be able to simply open the GIFs app by using the app and also be able to copy and paste them on your favorite sharing channel easily. 
.Webp Instead of GIFs Files
There are lots of websites that get switched into the new .webp format and now start supporting iOS 14. It seems that the Photos app is not able to display the .webp images properly and they only show a still image and don't show the animation. 
If this happens to you then you can simply do one thing. You need to make sure that the device which you are using is updated into the latest iOS 14 and then you will get the successful chance to save GIF into your device properly and are able to fix gifs stopped working on my iPhone. 
More iOS Guides:
Final Verdict:
So, if with the help of this article, you are able to fix GIFs not playing on iPhone, then simply let us know by dropping a comment below. Also, make sure to share this article with others so that they also get updated with these possible methods to fix this error quickly. Don't forget to share your valuable feedback with us so that we get to know how helpful this article is for you.