How Do You Get to Open Apps on iPhone 13 – When you start using iOS, you will start to open up and interact with the apps. You can be able to check out which apps are open at a particular moment and then close some of them or also you can switch between one open app to another.
Here in this article, we are going to tell you how to see open apps on your iPhone 13.
So, keep reading this whole article till the end to understand everything about it. 
How Do You Get to Open Apps on iPhone 13?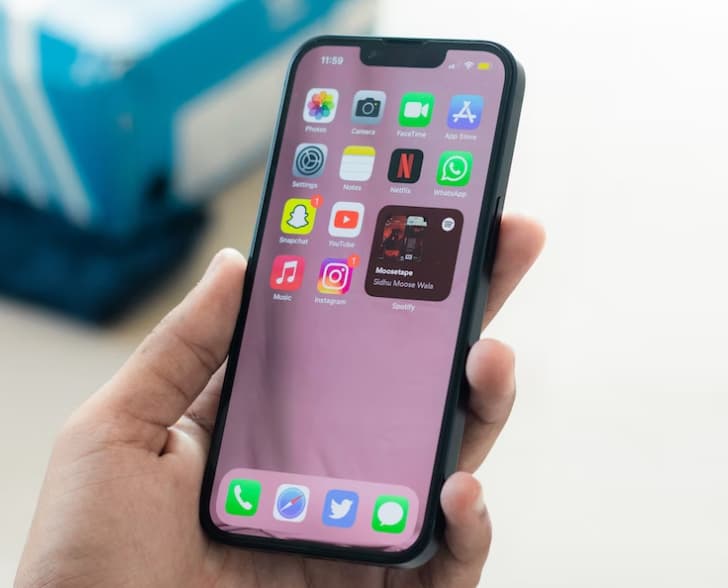 You need to know that this article will apply to all the iPhone 13 generations like iPhone 13, mini, pro, and pro max. Also, it applies to any iPhone which will be in the iOS 15 and also comes up with a full-size screen. 
How to See Open Apps On iPhone 13
In terms of checking out the list of open apps on your iPhone 13, you are required to access the app switcher. Here we are going to share the complete process in a detailed manner. 
First of all, you have to ensure that you are on the home screen of your device. 

Now, you have to swipe by using your finger from the bottom of the screen. 

When you swipe then you are required to pause at the center of the screen and you will feel the vibration. 

At this time, all your currently open apps will appear on the scream of your iPhone. 

Now, you have accessed the app switcher and you have to swipe left or right to check out your apps. 

In terms of switching to the other app, you need to find it in the app switcher and click on it. 

In terms of closing the app, you have to find it in the app switcher and then simply swipe toward the top of the display. 
Also Check:
Final Verdict
So, these are all the information and processes of How Do You Get to Open Apps on iPhone 13. We hope that this article will be helpful for you and help you to know all the details about it. If yes then do share this article with others so that they can also benefit from this article.
On the other hand, if you have any questions or queries about this process then feel free to connect with us by simply using the below-given comment section. We assure you to connect with you with a better solution.