Edit PDF in iPhone – PDF format is one of the most preferred file-sharing formats appreciated by users worldwide. This format provides a lot of benefits that its counterparts cannot offer.
However, this format also has some issues that make it difficult to modify and read PDF files. Desktop users can manage them with the help of paid or cra**ed software, but the situation is worse for mobile, especially iPhone users. 
Are you one of those already suffering from this issue and looking for reliable solutions? If yes, there is an app, "PDF Converter, Reader & Editor," that can solve almost every problem you are facing regarding PDF files.
How to Edit PDF in iPhone with Best PDF Converter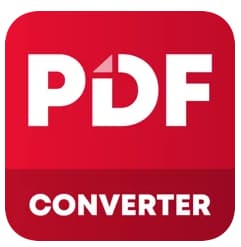 Let's discuss how this app can make your work easier.
Edit PDF in iPhone with Best PDF Converter
First, you must download one of the best PDF Editor or PDF Converter to Convert Files, Compress Files, Add Watermark on PDF, Lock PDF Files with Password, Merge or Split PDF Files, and much more.

---
Convert PDF File to JPG, Word, Excel, PPT, Doc & More
Many people don't buy the Adobe Acrobat Pro to create or Edit PDF in iPhone. So, they don't construct PDF files but make their files in other formats, edit them and convert them into PDF files. This process seems complicated for those who don't know anything about it, but it is not a challenging task for those who have already gone through the process.
So, what's the issue that this PDF converter app will solve? It is going to make the whole process more straightforward than you think. It doesn't matter whether you have saved your files in JPG, Word, or PPT; you can convert them into PDF within a few taps.
You don't need to visit multiple websites, close numerous spammy ads, and wait for a long time to get your converted files. Moreover, using this PDF Converter app, you can also convert your PDF files into other formats.
Besides this, PDF file Converter, Reader & Editor to Edit PDF in iPhone, doesn't remove any data or unbalance the alignment many applications and tools do. You can also convert multiple files simultaneously and save your time. Many applications and online tools don't offer this feature as you have to convert each file separately, which multiplies the time.
Do you want to share the PDF files via email, WhatsApp, or any other social media network? You are allowed to share them without using any of the platforms. However, there is a significant problem with most platforms that allow you to share files. They don't let you transfer files heavier than a specific limit. Usually, you can send files up to 25MB. To share files over that limit, you have to compress them first. Otherwise, you aren't allowed to share them using those platforms.
Now the real question is, how to compress those files? Using this outstanding application. It allows you to compress PDF files to the maximum limit without disturbing their quality and alignment. In the files compressing domain, this tool can be considered the best in the App Store as it allows you to compress multiple files, doesn't show you the ads, and doesn't upset the arrangement. 
Add Watermark on PDF Documents Easily
Adding a watermark to the PDF files is another feature this application provides. Generally, this feature is missing in many applications. But adding the watermarks offers many benefits as no one will use your files as his own until they make a lot of modifications to them. In addition, it protects your files and gives you credit for the work. That is why it is encouraged to add watermarks and get the deserved credit.
Lock PDF Files with Secured Passwords
By reading the name of this application, you would have been thinking that this application only offers the limited services mentioned in the name. But this is not the case. This application has some additional features that make it more useful for ordinary users. One of the most incredible features of this application is that it also allows you to lock your PDF files.
Sometimes it is essential to lock your files before uploading or sharing that. Locking the files protects them from the misuse of information, and only those people can view or edit the files with the password. So, if file security is your concern, this application can provide you with the best solution.
Merging and splitting are other two features that make it a superior choice among users. Using PDF Converter, Reader & Editor app, you can easily merge or split the files for later use and make your files more manageable. Whether you want to organize pages or share information with your mates, this feature can help you a lot. Keeping in mind the benefits of merging and splitting the PDF files, the developers have introduced this feature to make it more useful.
PDF Converter, Reader & Editor App Information:
Seller – CONTENT ARCADE DUBAI LTD FZE
Size – 10 MB
Category – Productivity
Languages –

English, Afrikaans, Amharic, Arabic, Armenian, Azerbaijani, Basque, Belarusian, Bengali, Bulgarian, Burmese, Cambodian, Catalan, Croatian, Czech, Danish, Dutch, Estonian, Filipino, Finnish, French, Galician, Georgian, German, Greek, Hebrew, Hindi, Hungarian, Icelandic, Indonesian, Italian, Japanese, Kannada, Kazakh, Kirghiz, Korean, Laotian, Latvian, Lithuanian, Macedonian, Malay, Malayalam, Marathi, Mongolian, Nepali, Norwegian Bokmål, Persian, Portuguese, Punjabi, Romanian, Russian, Serbian, Simplified Chinese, Singhalese, Slovak, Slovenian, Spanish, Swahili, Swedish, Tamil, Telugu, Thai, Traditional Chinese, Turkish, Ukrainian, Vietnamese, Zulu.

Age Rating – 4+
Copyright – Copyright © 2019 Content Arcade. All rights reserved.
Price – Free
A Quick Features Overview of PDF Converter, Reader & Editor
Convert PDF File to JPG
Convert PDF File to Word
Convert PDF File to Excel
Convert PDF File to 300KB
Convert PDF File to PPT
Convert PDF File to Docx
---
eSign PDF – Create your signature, sign your PDF and request people to sign
Unlock PDF – Remove password, encryption, and permission from your PDF
Protect PDF – Add a Password & Encrypt PDF File
---
Edit PDF – Add text, shapes, images, and freehand annotations to your PDF
PDF Reader – Display, print, and share PDFs online
Number Pages – Insert page numbers in PDF with ease
Delete PDF Pages – Remove one or multiple pages from your PDF
Rotate PDF – Rotate One or All Pages in Your PDF Doc
Store PDF Files in Premium File Manager for iPhone: iFile iOS 15
Conclusion:
PDF Converter, Reader & Editor is an excellent application for those who regularly need the tools to manage their PDF files. This application provides a one-stop for all due to the different types of tools it offers.
Whether you want to view files, zip them, merge or split, lock or add watermark, this application enables you to do all the tasks within the least time possible. 
This 10MB application doesn't occupy a lot of space on your mobile.