Eclips iOS 15 – If you want to install Eclipse Emulator the latest version with no revoke enabled on any ios device without jailbreak. 
Eclipse Emulator Gameboy support is also added in the new update available. We will tell you the step-by-step installation guide below will explain everything you need to know about using the Eclipse Emulator iOS version to play games on ios devices.
Eclips iOS 15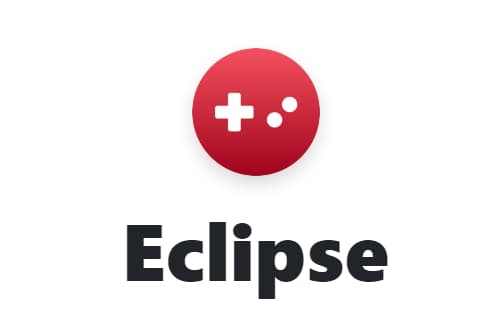 But before you proceed to the Eclipse Emulator download tutorial below, let me share everything you need to know about Eclipse the multi-emulator. 
What is Eclipse Emulator:
If you are an iPhone or iPad user then you must have heard about Gameboy Advance and Gameboy Classic titles. However, due to Apple's restrictions on not allowing third-party games on its devices.
Developers of the Eclipse Emulator 2022 edition have released an improved version of their tool. What makes Eclipse different from other alternative emulators like iNDS and Delta is that it never gets revoked.
Apple usually terminates the licenses of any third-party emulator that violates its terms and conditions, thankfully, this is not a problem with the Eclipse Emulator for iPhone anymore. 
Requirements to Download Eclips iOS 15 Emulator :
If you want to play Gameboy classic and Gameboy Advance titles, here are a few installation requirements you need to set up properly on iOS:
First, you have to download the google drive app from the App Store. 

Now, login to your Google Drive.

Then simply Install the files

application

 from the Apple App Store, if not already installed.

if you're using iOS 12 or below then You'll also need the unzip app.
Also, Make sure you have the latest version of the Safari browser.
How to Add Games in Eclipse Emulator?
Here are three ways showing how to add games to Eclipse Emulator:
The very first way to add games to escape Apple's revoke system is by sideloading them from a webpage through a web browser. You just have to upload GBA ROMs and the eclipse will access Google Drive to fetch the uploaded ROMs which you can then quickly launch. The entire process will take place online, not on your ios device. 

The second way is using the Game Hub. This includes adding ROMs from an external source, such as Google Drive.

The third way is directly adding the ROM from a URL along with the name and the Box art.
How to download Eclips iOS 15 Emulator For iPhone And iPad: 
First, you have to launch your Safari browser.

Now 

download Eclipse

.

Now, hit the Add to home screen

 

option.

This will create the 

Eclipse Emulator app

 shortcut on your home screen. 

Now you have to open Eclipse and select the 

aspect ratio 

you want to have or prefer.

Now follow the on-screen instructions to complete the 

Eclipse setup

 process.
Eclips Emulator Alternatives:
Final Words:
We have shared everything about the setup of the Eclips iOS 15 Emulator. Now you can play any game on your iPhone or iPad without interruption.
If this article helped you in any way then do share it with your friends and family and if you have any issues or queries related to our articles then let us know by dropping a comment below.