Does iPhone Insurance Cover Water Damage? – Lots of iPhone users may wonder if AppleCare covers water damage. Water damage may take place in several types of manner which will also include the spilling liquid on your phone or also by dropping your phone into the water. Also, the iPhone is having some the water-resistance and there are chances of your device getting damaged by the liquid.
Does iPhone Insurance Cover Water Damage?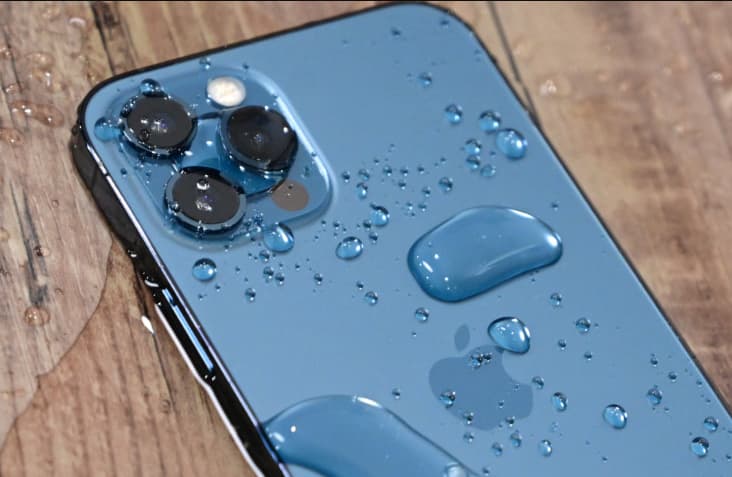 Lots of users also get confused about what type of warranty their devices come with and what are the differences in the coverage between the included warranty and AppleCare.
AppleCare vs AppleCare+
Mostly all the iPhone comes up with apple's one-year warranty which is limited and only covers the hardware-related issues for only one year and also the tech support for the 90 days. Some of the things which don't get covered by this limited warranty are:
Batteries

Cosmetic Damage

Damage caused by third party components

Damage caused by accident, abuse, misuse, fire. Liquid contact, earthquake, or also other external cause as well.
Does AppleCare iPhone Insurance Cover Water Damage?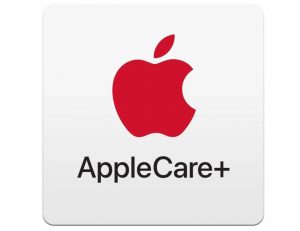 AppleCare+ is one of the extended warranties which you are able to buy for your Apple devices which extends the coverage of your original warranty for a long time period and also will include accidental damage protection. 
iPhone's Water Resistance
From the iPhone 7 launch, iPhone starts designed with the chance to withstand being immersed in the water up to a point. 
iPhone 13: It comes up with the water-resistance to a depth of 6 meters for up to 30 minutes. 

iPhone 12: It comes up with the water-resistance to a depth of 6 meters for up to 30 minutes. 

iPhone 11: It comes up with the water-resistance to a depth of 2 meters for up to 30 minutes. 

iPhone X, 8, and 7: It comes up with the water-resistance to a depth of 1 meter for up to 30 minutes. 
Covered Accidental Damage
Here in this section, we are going to tell you the details which will gets covered under accidental damage. 
The accidental damage from the handling results from an unexpected and unintentional external event like the drops and damage which will be caused by the liquid contact. 

Apple will repair or exchange the device and you will get 2 types of ADH services events into the 12 month time period the exact period will mainly depend upon the date of purchase and also it is specified on the real receipt of sales. 

You are also required to pay the service fee. 
Service Fees:
Below, we are going to share the service fees which apply when you get your device repaired by apple. 
iPhone:
Screen-Only Damage: US$29

Back Glass – Only Damage: US$29

All Other Damage: US$99
What Isn't Covered in iPhone Insurance?
There are some of the things which will not be covered are like:
Services that will protect against the normal wear and tear or also repair the cosmetic damage as well. 

Preventative maintenance. 

Covered equipment which is stolen or lost. 

The damage which is caused by the reckless, abusive, willful, or the intentional conduct or any of the use in a manner not normal or also which is intended by the Apple. 

The damage to the device doesn't matter because the device has been opened and serviced or modified or altered by anyone apart from the apple or any of the authorized representatives of the apple. 

The damage caused by the fire or the earthquake or the other external causes. 
How to Get Service?
You can simply be able to make a call to the apple or make a visit at support.apple.com/country-selector. You need to have the applecare+ plan number or either your device serial number. 
About Verizon iPhone Insurance: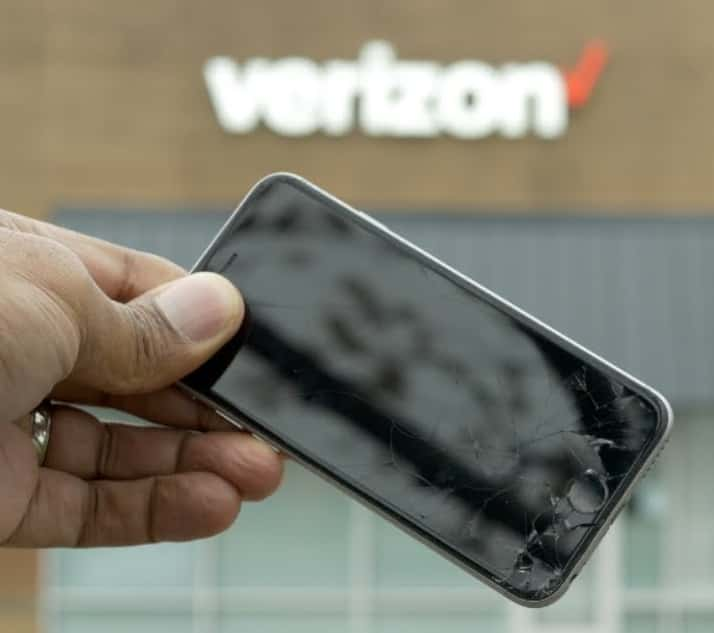 Does Verizon iPhone Insurance Cover Water Damage?
There are lots of people who opt for the Verizon iPhone insurance for their iOS device and they have a query that does Verizon iPhone insurance cover water damage? If you are also one of them who is looking for the answer to this question then you have to keep reading this article till the end to know the answer to your question in a simple manner. 
It is really important for you to get to know the insurance coverage which is surrounding your iPhone and iPad plan. The Asurion protection options page doesn't show anything related to the water damage service. It only shows the overall mobile protection, the total number of equipment that gets covered in it, and also the wireless device protection and Verizon wireless extended warranty as well. 
Verizon Wireless Customer Support: Verizon Water Damage Was Addressed
Yes, it also includes the water damage. You will simply get the insurance for your apple device by the Asurion. Also, this insurance will cover your iPhone and iPad if it gets stolen or lost, or damaged which will also include the water damage. If you file a claim then the deductible will get met to $149 to $199 and also the replacement will also get sent to you. 
If you are having the TEC which is also known as total equipment coverage at $3.99 in a month and the water damage will also get covered. You will also have a $169.00 deductible though. 
There are majorly three types of damage which are mainly available to replace the device and they are like:
Damaged devices like water damage or cracked displays or screens. 

Lots of stolen devices. 

Mechanical or any type of electrical damage. 
Damage Device
If your device is mainly affected by the water damage then you can simply be able to file the claim on the auto Asurion website. 

Also, if you are in apple care then you can simply contact apple support. 
Device Misplaced or Stolen
If your device is stolen or lost somewhere then:
You can be able to locate your device in terms of finding out and also if you can't be able to find it and then suspend the service as well. 

After that, you can file a claim on the Asurion website. 
Mechanical or Electrical Damage
If your device is having any manufacturing defects then you can simply be able to replace the device for free of cost. 
Within 30 days of the date of purchase. 

Within the one year of purchase of the device. 
Conclusion:
So, we hope that you gather some of the useful details related to the insurance coverage for iPhone/iPad damage. Also, if you are willing to get more details about it then you need to stay tuned to this article.
We will update the details of this article related to Verizon insurance in this article. If you are willing to know some more details related to the insurance coverage then let us know by dropping a comment in the below-given comment section.