Great News for Apple Share Holder, Apple hit around Rs 50,000 crore sales in India net profit up 76% in FY23
With sales up 48% to Rs 49,321 crore and net profit up 76% to Rs 2,229 crore, Apple's revenue in India reached almost Rs 50,000 crore in FY23.
The Economic Times, citing data from Apple's Registrar of Companies (RoC), claims that this is Apple's fastest net profit growth in India over the previous five years.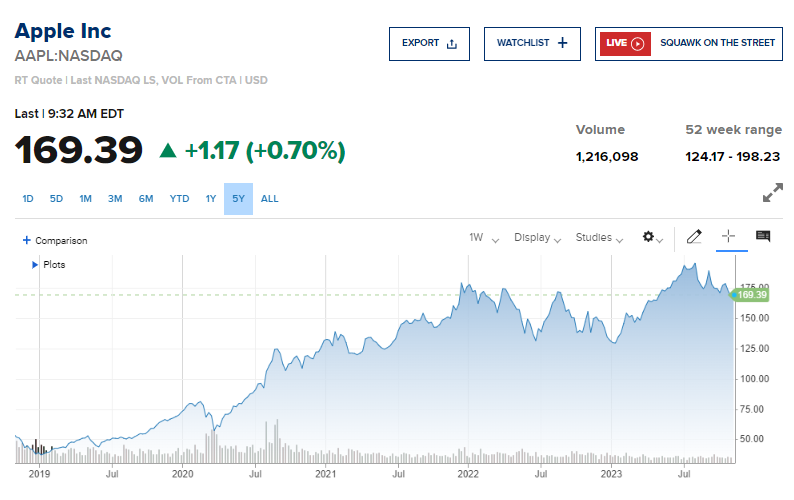 Apple India gets 54.6% of its revenue from maintenance and services and 94.6% from product sales, according to RoC disclosures.
As per the study, Apple has not expanded its operations in India yet, even though its services division accounts for almost thirty percent of its global sales.
According to official and industry figures, India exported mobile phones worth $5.5 billion (more than Rs 45,000 crore) during the April–August period of the current fiscal year (FY24).
According to data from the Department of Commerce (DoC) and ICAO (Indian Cellular and Electronics Association), which was made available to IANS, mobile phone exports in the April to August period amounted to USD 5.5 billion, as compared to USD 3 billion (Rs 25,00,00 crore) in the corresponding period of FY22-23. Also read: Apple Might Launch 24-inch iMac Powered M2 and M2 Pro Chips
According to industry data, Apple accounted for the largest share of India's phone exports in April-August, accounting for more than 50 percent of the total estimated volume for the first time in its history, followed by Samsung.
Apple accounted for almost half of the total 12 million smartphones shipped in the country in the June quarter while Samsung accounted for 45 per cent, IANS sources said.
Credit: DNA