Mac Shared Computer – When you clean your macOS, you will see that there is a shared folder available on mac which is a default folder that can be accessed by all the users having different accounts.
It may be one of the easy and simple methods to share the files and the documents between the network and the users. But have you ever thought about security?
Mac Shared Computer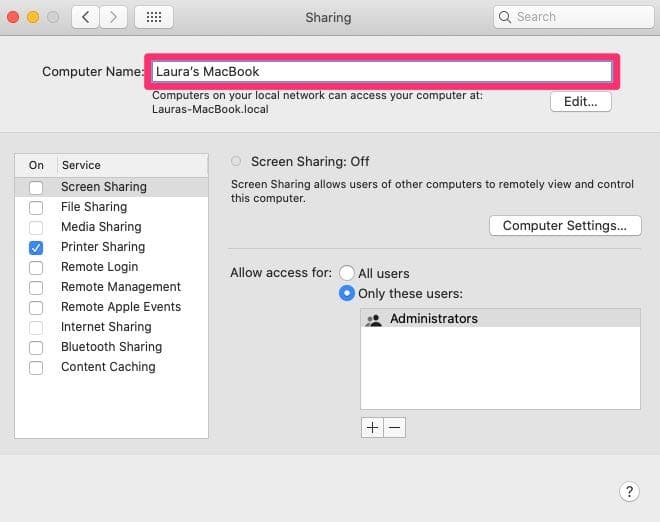 If you are worried about your security then now, stop worrying about it because here in this article, we are going to share some of the easy and simple methods which help you to disable sharing your mac in a safe and secure manner.
So, simply read this article till the end to know all the possible methods to complete this process, you can follow the thread at the Apple forum as well. 
Why is There a Shared Computer On My Mac?
In macOS devices, if any of the user accounts is having a personalized shared folder then they can simply use that folder in the process to share the files and the documents with the other users. A shared folder appears on your mac which completely depends upon the guest account presence and also on its settings and also based upon its sharing features as well. So, if you want to remove shared computer mac sidebar then check out the instructions which we are sharing below. 
Disable File Sharing
If you seriously want to disable shared computers on mac devices then you can do so by using some of the easy and simple methods in all the macOS versions. So, read the steps below to complete the process. 
First of all, you need to open the system preferences of your mac device. 

Then, you are required to open the sharing section. 

Now, simply click on the option of File sharing which is available in the sidebar. 

After this, you simply need to select the option of the shared folder and then click on the "-" button.

Then, you are required to confirm your deletion of the shared folder and then, make a click on the OK button which appears in the dialog box. 

In the next step, you are required to repeat this procedure for all the shared folders so that you are able to remove them from public access. 
Final Verdict:
We hope that the above-given guide helps you to remove shared computer on Mac. If the above-given guide on "Mac Shared Computer" is helpful for you then simply share this article with others and also, let us know by dropping a  comment below so that we also get to know about how helpful this article is for you.