How Do I Fix Mute on My iPad – Recently, Apple invested lots of money to make the iPad's speakers sound as good as possible and if you are having an iPad then you are mainly invested a lot to hear the audio.
It is why it will be bothersome when you will face no sound on an iPad.
How Do I Fix Mute on My iPad?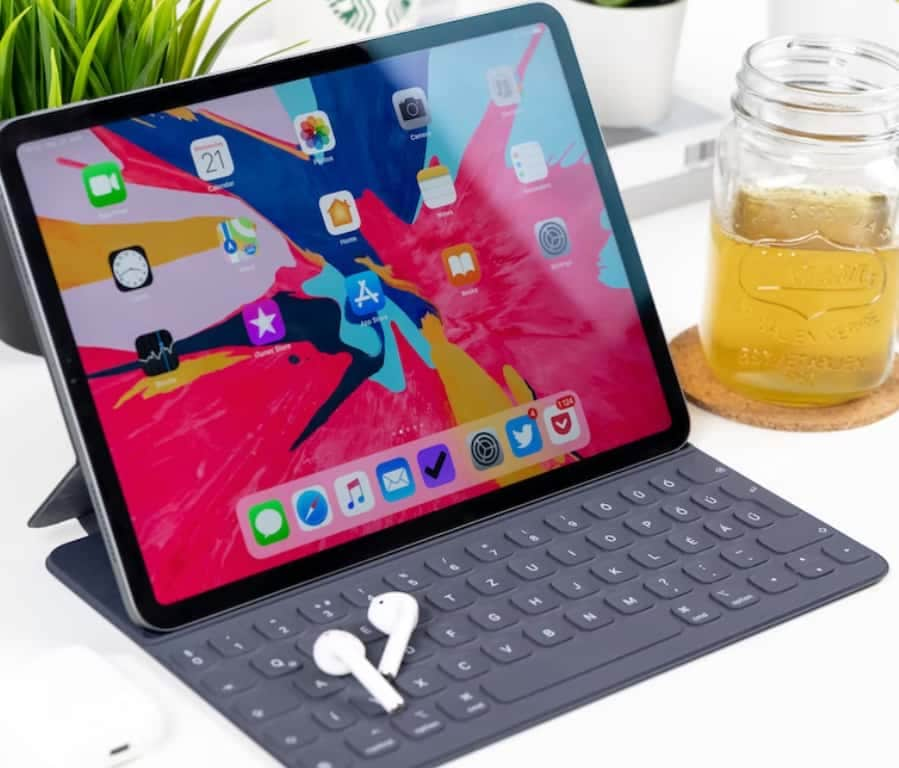 Here, in this post, we are going to provide you with why this happens along with some of the fixes which you may be able to try to get your iPad sounding loud again. 
---
More Helpful Queries Solved:
Top search queries
How to mute iPad pro 2021
iPhone silent mode
Turn off mute on iPad
---
Why Does My iPad Have No Sound?
There are some of reasons why an iPad may not play any audio and it may be something as simple as the incorrect setting which is really tough to correct. There are also software issues that may be tougher to fix. It will depend on if it is a small bug or a major system failure. 
The physical issue may cause your speaker to fail and it is because of the water damage, dropping your iPad too hard, or wearing your iPad speaker over time. If this is the case then you need to end up needing to replace the device to simply play the audio again. 
Turn Silent Mode Off and Make Sure the Volume Is Up
The first two things which we are going to try are so simple. We will ensure that your device is not in silent mode which may create some apps to not play the audio. Then, we are going to ensure that your volume is up as we would hate for you to be stressed due to such types of issues.
Silent mode such as putting the iPhone on vibrate, muting some sounds such as notifications and incoming calls. It may also mute apps like games if you forget to turn them back off. 
How to Turn Slide Mode Off?
If your iPad is mute on the side, you have to flip it so that it is not red. It will simply fix the issue and only the older iPads are having the mute switch. So, don't worry if you don't have one. 

If your iPad is not having the mute switch then you need to open the control center. You can also be able to do this by simply swiping down from the top right of the iPad or up from the bottom of the Ipad which depends upon the model of the iPad. 

When you open the control center then you have to look for the bell icon. It will be colored if it is turned on or neutral. Click on it to simply switch it to neutral. 

If you are not having a mute switch and you don't see the option to disable or enable the silent mode in the control center then you have to open the settings app on your iPad. Click on the control center and then click on the green + icon which appears next to the silent mode option. 
Try Unplugging/Disconnecting Your Headphones
For the users who are not able to get the audio to play with the headphones then solving this issue will be different. In such a case, the goal is to simply see if something is wrong with the headphones or the connection between the iPad and headphones. 
Try another pair of headphones

: If you are having another pair of headphones nearby then you need to test them to see if they are working or not. If they work then there are chances that your current headphones are busted. If the new one doesn't work then there is something wrong with your iPad. 

Clean Your iPad's Aux Port

: For the iPad which still has the headphone jack, you may need to try to clean it. For this, you have to unplug the headphone and blow forcefully in the headphone jack or you can use the canned air as well. Don't put anything in the headphone jack in terms of cleaning. 

Try Forgetting and Reconnecting Bluetooth Headphones

: For the Bluetooth headphones like the AirPods, forgetting them and reconnecting them may make the play the sound again. For this, you have to open the settings and click on Bluetooth. Find out the headphones which you are willing to reset and then click on the blue I icon which appears next to them. Now, click on the forgot this device. You have to repeat the process of reconnecting the headphones. Also, you can try to reset your Bluetooth headphones. 
Final Verdict
So, after reading all these instructions, it may be clear to you all how do I fix mute on my iPad. If this article is helpful for you and helps you to fix this issue then do share this article with others so that they can also benefit from this article.
Also, if you have any queries then feel free to connect with us by dropping a comment below.