We can be able to find out lots of tweaks to the market to complete our expectations when it comes to iOS devices. In such cases, here we are going to talk about a new tweak which is known as ColorMyBattery iOS 15. Basically when it comes up the battery indicator and you can be able to see at the top of the display.
It helps the users to get to know how much better the device is. Generally, most of the time the battery indicator icon seems white in color and it will make the users feel bored at some level of the stage. 
ColorMyBattery iOS 15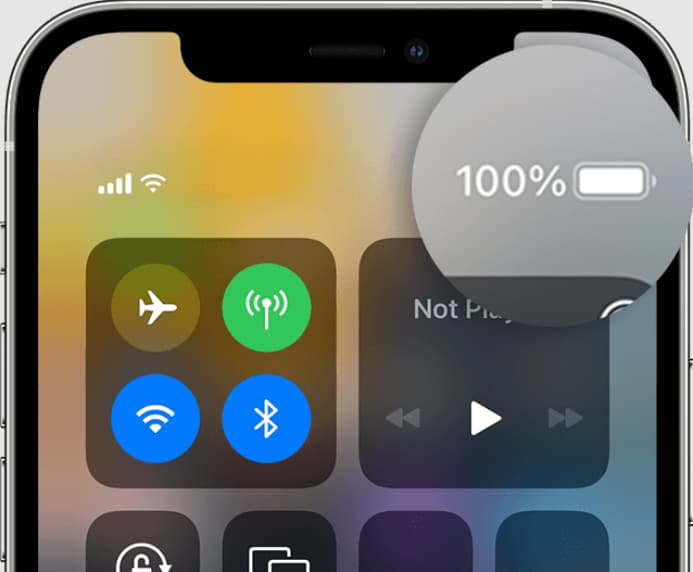 We know that the battery indicator is mainly considered one of the highly viewed stuff icons when it comes to the status bar. In such cases, lots of iOs device users are planning for the colorful stuff to get placed over the battery indicator and it will make it unique at the same time. It also offers lots of fun with several types of colors. So, when your device battery is getting low then you can easily be able to see several types of colors as per your battery percentage. 
This amazing stuff is mainly possible with the help of the colormybattery and it is considered one of the new free jailbreak tweaks when it comes to using on your mobile device. When it gets installed in a successful manner on your device then you can simply expect the extra customization to simply enjoy it.
If you are interested to download colormybattery iOS 15 for your device then it is really easy and simple to download it for free by making a visit to the cydia'sBigBoss repository.
Features of ColorMyBattery
Before we dive into the installation process of colormybattery download on your iOS device, it is really important for you to know more about its features. It will also be helpful for you before going through the installation process. 
You can be able to set the different shades of the colors of every increment and decrement of the battery. In such a case, it doesn't need the percentage that is available for the better. 

Your device will simply enter into the zone of the low power mode when it enters below 20% battery which simply indicates the yellow color. 

When it comes to changing the color as per your demand then you can visit the settings and simply specify the custom colors. 

The users can also be able to hide the battery percent on their devices as well. 
How to Install ColorMyBattery iOS 15 on iPhone 13, 12, 11?
If you are willing to install the colormybattery tweak on your iOs device then you will be able to do this in a simple and easy manner. Simply read and follow the steps that we are going to share below in a simple manner. 
If you are looking for colornmybattery to download then it is highly required for the users to simply add the bigbosscydia repo

 on the Cydia for free of cost. 

Now, you have to go to the home screen for Cydia and then make a visit to the big boss. 

Then, you will see different types of tweaks on the next screen. Simply search for colormybattery and when you get it then make a click on it to enable and then simply start to use it on your device. 

When it comes to changing the color value then you have to make a click on the color wheel to simply change the color as per your requirement. 

As per your wish, you can also be able to enable the hide battery percent option easily. 
More Related Guides:
Final Verdict
In the present scenario, we will see lots of tweaks like colormybattery iOS 15 which are available in the market to simply update on your iOS device. Also, when it comes to colormybattery tweak. It provides attractive stuff if you see it in the status bar. You can also be able to make use of it free of cost.
So, we have discussed the complete process of how to install colormybattery app tweak into your device, and if this article is helpful for you and helps you to install it successfully then do share this article with other people so that they also get benefited from this article.
Also, if you are having any issues or queries related to this article then feel free to connect with us by simply dropping a comment in the below-given comment section.