Apple introduced the lock feature to protect your device. Apple Lockdown Mode is a new layer of security specially developed for those whose iPhones or other devices are always targeted by hackers. Lockdown mode is designed to add a new layer of device security for human rights advocates, politicians, and other VIPs.
Apple Lockdown Mode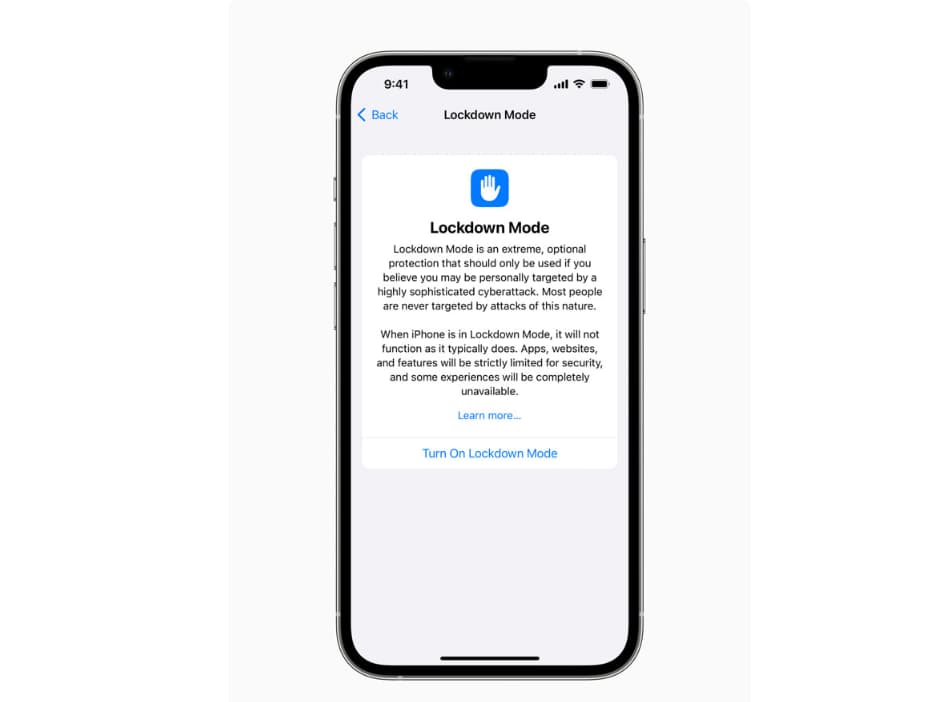 Apple launched this feature almost two years after the Pegasus scandal. Let's say that the iPhone was hacked through the Pegasus spyware of Israel's NSO Group, and many big businessmen were targeted in addition to social workers, politicians, and journalists. He was also summoned to Apple because of the spying scandal. Lock mode will be available with iOS 16.
Apple Lockdown Mode works on Apple iPhone, iPhone, iPad, and Mac devices. This feature blocks incoming attachments on your iPhone. This new security mode also turns off wired file transfer to iPhone. Another Israeli company, Cellebrite, uses a manual connection (wire) to access the iPhone.
Also Read: iPhone IMEI Change
Apple says it introduced this new feature to protect against "zero-click" hacking techniques. Spyware companies prepare all kinds of software to break security in an emergency. Regarding the new feature, Apple has said that if a security researcher finds a bug in it, they will be rewarded with $2 million, or around Rs 15 lakh. It will be part of Apple's bug bounty program.
Read Official PR from Apple: Click Here