AltStore iOS 15 – Here in this article, we are going to talk about how to install altstore on iPhone iOs 16 on windows along with the step-by-step guide. We will also tell you the guide to fix the errors if any error takes place.
It is one of the methods to install altstore on windows 11 which will work on iOS 14 and also on windows 10 and 7 as well.
AltStore iOS 15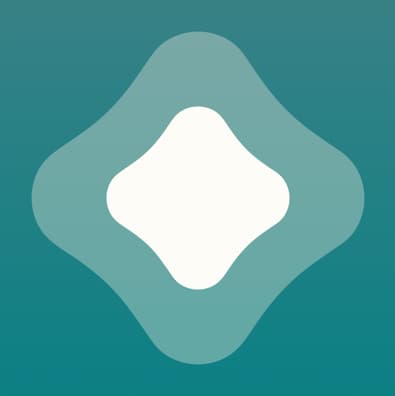 So, simply read this article till the end so that you will be able to understand all the information about it in a simple and quick manner. 
What is AltStore iOS 15?
It is the Cydia impactor alternative which you may already know but Cydia impactor does not work anymore. The altstore iOS 16 is one of the replacements for it with the altserver.
There are lots of altstore apps such as jailbreaks and games which you can install with the altstore on your iPhone or iPad. 
Why Do You Need to Install AltStore iOS 15 On iPhone?
You are required to install the altstore which is one of the Cydia impactor alternatives on your iPhone or iPad if you are willing to login into the IPA files on your device by using your computer.
Here, below we are going to share the step-by-step process to install altstore on iPhone on windows 11 if you will get a mac device then check out the steps which we are going to share below. 
How to Download and Install Altserver for AltStore iOS 15 on Windows 11
Step 1: Download Altserver for Windows
First of all, you have to download three required things for altstore windows 11 download on iPhone. For this, you have to make a visit to the official website of altstore which is altstore.io. 
Altstore iOS 16 is mainly available for MAC OS and also for windows. You have to make a visit to the website and then simply download the altserver windows version. Make click on the windows button and it will simply download the ZIP file to your computer device. 
Step 2: Uninstall Microsoft's iCloud and iTunes
Now, you are required to download and install iTunes and iCloud on your computer device. It is required to install altstore on windows. Also, you have to remember what you need to download both from the official apple website and not the Microsoft store.
If you already installed these from the Microsoft store then you need to delete them and then download them again from the official website of apple for altstore download on iPhone. 
Step 3: Download iTunes and iCloud From the Apple Website
You have to go to the iTunes website and you will see the button to get it from Microsoft. Make sure not to click on that and make click on the windows button to scroll down. 
Then, you have to download iCloud from the website and go to the iCloud website from the available link. Also, don't download it from Microsoft and make click on the download iCloud for windows on apple's website button. 
Step 4: Install iTunes and iCloud
When you have downloaded it in a successful manner then you have to simply proceed further from here. These are required for downloading altstore on windows 11. 
First of all, you have to install iTunes on your windows 11 PC and then iCloud to simply install altstore windows. After this, you need to restart your device as suggested on the display which is highly required. Now, you have to install altserver for altstore iOS 16 on the windows PC. 
Step 5: Install Altserver On PC
You have to extract the downloaded alt server zip file and go inside and make double click on the setup file. Sometimes, alt store windows defenders block the installation and you have to fix it to simply install an altserver on a windows PC. Simply go through with the installation process of altserver on your PC and then complete it. 
When it gets installed on your windows device then you will see a little alt server icon on the home screen at the bottom right side. If it doesn't show up in the system tray then you have to make click on the start button and then you will have to type altserver. Make click on it and then the altserver icon will appear in the system tray. 
How to Install AltStore On iPhone iOS 15 On Windows 11
Connect iPhone With Windows PC
You have to connect your device to the computer and ensure that your iPhone is connected to the same wifi network as the computer to install an AltStore iOS 15. Make click on the trust button on the popup on the iPhone or iPad and iTunes will also open your computer when you connect your device.
If it doesn't open automatically then you have to open iTunes and click on the trust button. Sometimes, altstore installation fails and iTunes is the issue. It is not opened and signed in to the computer and clicks on the trust button in it. 
Install Altstore On iPhone
In terms of getting the altstore on the iPhone from windows, you have to make click on the alt server icon in the system tray. There is the option to install an alt store on iOS. Simply hover your mouse pointer on it and then it will show your device's name on which you have to click. 
It will ask you for the apple ID credentials and you have to make a login with your apple Id and password and then click on the install button. 
If you have enabled the two-factor authentication then you have to enter the code for the verification at the time of login from your computer. You will get a popup with the code when you turn on the screen. Simply take that code from your device display and simply put it on the display of your computer. 
How to Resign or Reset Expiry of Apps On AltStore?
As you will see in the My apps section, it states seven days expiry. Installed apps expire after seven days on the free developer's account. 

You will get one year of signed apps on the alt store iOS 16 if you are having a paid developer account. 

Suppose that there is one day left for the apps to expire then you have to re-sign the apps with the altstore to simply keep them working on your device properly. 

First of all, you have to connect your device to the computer and ensure that your device and computer are using the same wifi network and also ensure that the alt server is running on your device. 

Now, make click on the refresh all button on your device and the expiry date will simply reset in seven days. 
More App Stores:
Final Verdict
So,  this is the process of how to install AltStore iOS 15 IPA on iPhone iOS 16 on windows 11. We hope that this article will be useful and helpful for you and help you to know all the useful information about it. If this article is helpful and useful for you then do share this article with others so that they can also benefit from this article.
Also, if you are having any issues or query about this article then feel free to connect with us by simply dropping a comment below.